Check out our Special
Offer for this
course!
Make a deposit payment to secure your place on a course before the end of the month and qualify for a free advanced level online course. You can choose from the 50-hour young learners (CTEYL) or business English (CTBE) certificate courses or the 250-hour online diploma course.
USA
Location / USA / San Francisco California
TESOL Certification San Francisco California | TESOL USA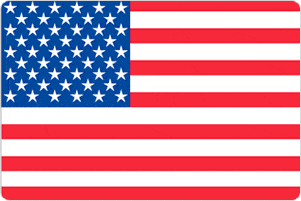 San Francisco is one of the most instantly recognizable cities in the world due to its role as the backdrop to so many movies and television shows. Sights such as the Golden Gate Bridge, Alcatraz and the famous hairpin turns of Lombard Street on Russian Hill are instantly recognizable as San Franciscan, even to those who have never visited the city. The city also has a long history of diversity and inclusivity and became a magnet for American counterculture drawing the Beat writers in the 1950's followed by the hippies in the 1960's, and San Francisco's laid back attitude and welcoming atmosphere are still a major draw for visitors today.
Although originally founded in 1776, San Francisco was a relatively small town until the California Gold Rush nearly seventy-five years later. In the space of one year the population increased from one thousand to twenty-five thousand. Many of these new residents were workers from china, and San Francisco is now home to the oldest and one of the largest chinatowns in the United States. Nowadays the city is influenced by the technology boom that has drawn money and technology entrepreneurs to Silicon Valley to the south, but the city still retains the multicultural flavor that developed during the heady days of the Gold Rush.
As can be expected in a city that was home to the 'Summer of Love' in 1967, there is a strong entertainment and performing arts scene with a great number of theatres, music venues, galleries and festivals throughout the city. Once you have ticked all the tourist sites off your list there is still plenty of opportunity to soak up the creative energy that suffuses this Californian city. San Francisco also boasts a wide range of museums including the Museum of Modern Arts, the Asian Art Museum of San Francisco and the California Academy of Sciences, not to mention the beautiful beaches and parks where any number of sporting activities can be found including sailing, surfing, skating and cycling.
No matter what you are into, whether it's art and music or more sporty activities or all of the above, you are sure to find something to suit your needs in San Francisco. When you combine all that this amazing city has to offer with our excellent facilities and professional trainers it is easy to see why so many people choose to earn their TEFL/TESOL certificate with us in San Francisco.
About the School
Course Dates
Course Fees
Accommodation
Apply Now!