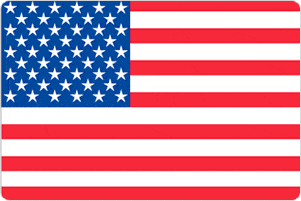 San Francisco is one of the most instantly recognizable cities in the world due to its role as the backdrop to so many movies and television shows. Sights such as the Golden Gate Bridge, Alcatraz and the famous hairpin turns of Lombard Street on Russian Hill are instantly recognizable as San Franciscan, even to those who have never visited the city. The city also has a long history of diversity and inclusivity and became a magnet for American counterculture drawing the Beat writers in the 1950's followed by the hippies in the 1960's, and San Francisco's laid back attitude and welcoming atmosphere are still a major draw for visitors today.
Although originally founded in 1776, San Francisco was a relatively small town until the California Gold Rush nearly seventy-five years later. In the space of one year the population increased from one thousand to twenty-five thousand. Many of these new residents were workers from china, and San Francisco is now home to the oldest and one of the largest chinatowns in the United States. Nowadays the city is influenced by the technology boom that has drawn money and technology entrepreneurs to Silicon Valley to the south, but the city still retains the multicultural flavor that developed during the heady days of the Gold Rush.
As can be expected in a city that was home to the 'Summer of Love' in 1967, there is a strong entertainment and performing arts scene with a great number of theatres, music venues, galleries and festivals throughout the city. Once you have ticked all the tourist sites off your list there is still plenty of opportunity to soak up the creative energy that suffuses this Californian city. San Francisco also boasts a wide range of museums including the Museum of Modern Arts, the Asian Art Museum of San Francisco and the California Academy of Sciences, not to mention the beautiful beaches and parks where any number of sporting activities can be found including sailing, surfing, skating and cycling.
No matter what you are into, whether it's art and music or more sporty activities or all of the above, you are sure to find something to suit your needs in San Francisco. When you combine all that this amazing city has to offer with our excellent facilities and professional trainers it is easy to see why so many people choose to earn their TEFL/TESOL certificate with us in San Francisco.
Register now & get certified to teach english abroad!
The School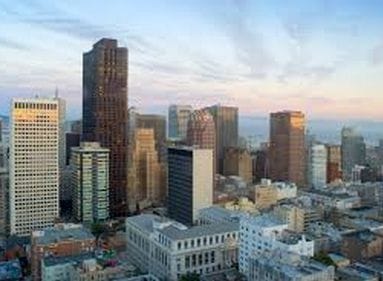 Our San Francisco TEFL/TESOL training center is ideally located in the Union Square area of the city and is well placed for anyone looking to experience San Francisco at its best. Union Square is a world famous plaza that is home to San Francisco's theater district as well as many famous shops such as Macy's and Bloomingdale's. There is also convenient access to the city's excellent public transport network including the famous San Francisco cable car lines. Whether you want to make the most of the many theaters, galleries and shops that abound in this buzzing part of town or you would like to explore further afield, our TEFL/TESOL course in San Francisco is an excellent choice.
Equipped with six spacious classrooms fitted out with all the materials needed to create the perfect learning environment our San Francisco training center has everything you will need to make the most of your training. Facilities available on-site include Wi-Fi internet, photocopier and a resource library. There are also tea and coffee making facilities and a small shop selling snacks.
Our San Francisco course is run in a working language school and trainees get the opportunity to take practice teaching sessions in genuine classes with real students, something that proves a valuable experience when starting out as a newly qualified English teacher. Courses generally consist of 10 to 12 trainees ensuring each trainee receives all the individual support they require during the course. Classes usually take place in the first week of the month and run from 5:30 p.m. to 10:30 p.m. Wednesday to Friday and 9:00 a.m. to 6:00 p.m. on Saturday and Sunday.
Accommodation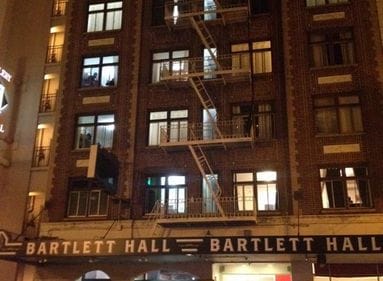 The streets and landmarks of San Francisco have long been a favorite with TV producers and movie makers leading to it becoming one of the most recognizable cities in the world. Tourists from all over the globe flock to the city so you will find there is no shortage of accommodation on offer to suit almost any preference and budget. To make your stay as straightforward as possible we recommend that you book accommodation within a short distance of the training center, and we have a few options that we can recommend.
If you are keen on home comforts you might like to consider our homestay accommodation. With this option you have a private bedroom and shared living areas within the home of a local resident. Every day starts with a complimentary breakfast and you can also request an evening meal. In the local area we can also recommend a student-style residence. Offering single or shared rooms and a communal area where you can hang-out with other residents, our student accommodation includes breakfast and access to a shared kitchen.
Another option for those who prefer more conventional accommodation is to stay in a hotel in the vicinity of the school. We can recommend several budget options that offer comfortable rooms with good facilities, as well as others that provide a higher level of luxury. Once you have finalized your place on our course in San Francisco we will be happy to provide further information on all our recommended accommodation.
Course dates

Coming soon...
We are presently in the process of establishing a new course in San Francisco California and therefore there are currently no dates available for this location. We anticipate that the course should be running here within the next 6-8 months. If you would like to attend a course at this location, please let us know and we will send you full information you as soon as the course dates are finalized.
Please check out our other course locations if you wish to attend a course before this one becomes available...
Course fees
The total price is divided into: deposit and balance.
The deposit may be paid via a) credit card b) Paypal c) wire transfer d) Western Union.
The balance of the course fee must be paid by cash, PayPal or bank transfer directly to the training center on the first day of the course.
Deposit
US$ 700
to be paid in advance
+
Balance
US$ 595
to be paid on arrival
Accomodation Fees
The accommodation fees are not part of the course price and you are free to choose whichever accommodation option you prefer.
You are not obliged to use the accommodation provided by the school and you are welcome to make your own accommodation arrangements. If you choose to use our accommodation, it should be paid for either by cash, PayPal or bank transfer directly to the school at the start of the course.
per night
US$ 129
(to be paid on arrival)
To be booked direct through Vantagio Suites