Check out our Special
Offer for this
course!
Make a deposit payment to secure your place on a course before the end of the month and qualify for a free advanced level online course. You can choose from the 50-hour young learners (CTEYL) or business English (CTBE) certificate courses or the 250-hour online diploma course.
Home / Vietnam / Ho Chi Minh City
TESOL Certifications in Ho Chi Minh City | Vietnam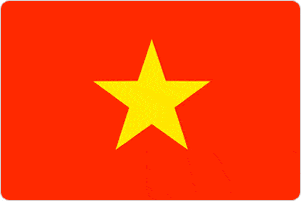 Our tesol course in Ho Chi Minh City is the perfect place to begin your teaching career in Vietnam and South East Asia. Our TESOL course is very highly regarded and there will be plenty of opportunities to find teaching work when you are finished. Vietnam is a rapidly developing country and as it has become more economically liberal, the demand for learning English has grown dramatically.
The Vietnam War of the '60s and early '70s has tarred Vietnam's image somewhat, however this is being put right by the amazing beauty of the country, its fascinating culture and friendly locals. These factors, combined with rapid development and modernization of the country, means that more and more visitors are choosing to visit Vietnam.
The rapid economic growth has not been at the expense of the nation's heart and culture. A trip inland will take you to lush green paddy fields being tended to by rice farmers in colonial headwear and the towering mountains hidden by the rainforest that cover them. Moving outwards to the coast will take you to the many beautiful beaches that line the Vietnamese coast.
Formerly known as Saigon, Ho Chi Min City is the largest city in Vietnam with a population of around seven million people. It is known as Vietnam's most modern city and is the financial heart of the country. The sight of the old colonial buildings standing amongst the modern skyscrapers is evidence of the contrasts visible here; it really is fascinating to see how comfortably the old and new Vietnam co-exists.
The conflict of the '60s and early '70s is still a huge point of interest all over the world and there are still many things to satisfy the intrigue of visitors. The War Remnants Museum and Reunification Palace can be found in the centre of the city, while if you take a trip out of the city, you can visit the Cu Chi tunnels, where the Viet Cong conducted many of their military campaigns.
Ho Chi Minh City is also home to attractions of real beauty. There are numerous beautiful temples and pagodas to be seen in the city itself and around the surrounding area. You can get away from the bustling hurly burly of the city by taking a boat trip on the Saigon River, or by heading out to the coast and the lovely beaches that can be found there.
Apply Now!