Check out our Special
Offer for this
course!
Make a deposit payment to secure your place on a course before the end of the month and qualify for a free advanced level online course. You can choose from the 50-hour young learners (CTEYL) or business English (CTBE) certificate courses or the 250-hour online diploma course.
USA
Location / USA / Columbus Ohio
TESOL Certification Columbus Ohio | TESOL USA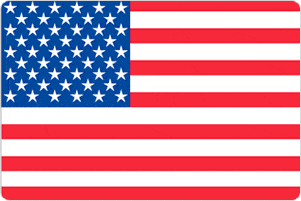 Columbus is a city that regularly scores highly on polls for economic growth, quality of life and low crime levels and as such is an increasingly popular destination for new residents and visitors alike. It is also home to one of the largest universities in America and the large student population certainly adds to the vibrancy and energy of this Midwestern city. This great combination of factors makes our TEFL/tesol course in Columbus, Ohio an excellent choice for any prospective English teacher to earn their certificate.
Founded as the new capital of the state of Ohio, the city was named after the famous explorer Christopher Columbus. The city grew out of dense forestland that covered the area prior to the city's foundation and the completion of the National Road in the 1830's led to a population boom consisting of a large number of European immigrants. Towards the end of the 19th century manufacturing took hold in the city and even today Columbus is home to the largest steel foundry in the country. In more recent times Columbus has developed into a thriving modern city that is a center of business, finance and education and its continued economic prosperity has seen it emerge from the shadows of its more recognizable neighbors Cleveland and Cincinnati.
As can be expected in any major city, especially one with a large student population, there is a thriving nightlife in Columbus, with many bars, clubs and live music venues to choose from. There is also a strong performing arts scene with a large number of theaters offering Broadway style shows. The city is also home to a number of museums and galleries including the Center of Science and Industry and the Columbus Museum of Art which houses some interesting collections of American and European art.
With our well-equipped training center and highly dedicated teacher trainers, combined with the city's many attractions and exciting atmosphere, you are sure to find taking your TEFL/TESOL course with us in Columbus, Ohio a satisfying and rewarding experience.
About the School
Course Dates
Course Fees
Accommodation
Apply Now!