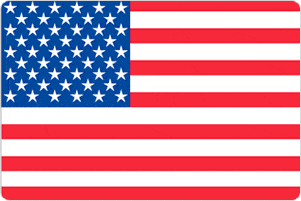 Columbus is a city that regularly scores highly on polls for economic growth, quality of life and low crime levels and as such is an increasingly popular destination for new residents and visitors alike. It is also home to one of the largest universities in America and the large student population certainly adds to the vibrancy and energy of this Midwestern city. This great combination of factors makes our TEFL/tesol course in Columbus, Ohio an excellent choice for any prospective English teacher to earn their certificate.
Founded as the new capital of the state of Ohio, the city was named after the famous explorer Christopher Columbus. The city grew out of dense forestland that covered the area prior to the city's foundation and the completion of the National Road in the 1830's led to a population boom consisting of a large number of European immigrants. Towards the end of the 19th century manufacturing took hold in the city and even today Columbus is home to the largest steel foundry in the country. In more recent times Columbus has developed into a thriving modern city that is a center of business, finance and education and its continued economic prosperity has seen it emerge from the shadows of its more recognizable neighbors Cleveland and Cincinnati.
As can be expected in any major city, especially one with a large student population, there is a thriving nightlife in Columbus, with many bars, clubs and live music venues to choose from. There is also a strong performing arts scene with a large number of theaters offering Broadway style shows. The city is also home to a number of museums and galleries including the Center of Science and Industry and the Columbus Museum of Art which houses some interesting collections of American and European art.
With our well-equipped training center and highly dedicated teacher trainers, combined with the city's many attractions and exciting atmosphere, you are sure to find taking your TEFL/TESOL course with us in Columbus, Ohio a satisfying and rewarding experience.
Register now & get certified to teach english abroad!
The School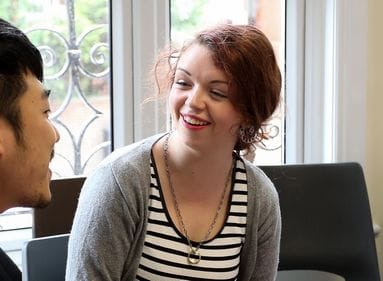 The state capital of Ohio, Columbus is a modern city and a great place to take our TEFL/TESOL course. Not only is there plenty to do in the city but the surrounding area also has a lot to offer so you are sure to always have something to entertain you during your time in Columbus. The training center is fitted out with all the necessary equipment and resources needed for your training and our professional trainers will do all they can to ensure you get the most out of your time with us.
Well placed in the downtown area of the city, the training center is surrounded by all the services you could need, with shops, restaurants and bars all within easy access of the school. The city's excellent public transport network also makes getting around town and heading out further afield an easy task to manage. Our central location means that you are never far away from all the attractions that Columbus has to offer.
Our Columbus course usually runs in the third week of the month from 5:30 p.m. to 10:30 p.m. Wednesday to Friday and 9:00 a.m. to 6:00 p.m. on Saturday and Sunday. As the course is taught in a working ESL school, trainees will have the opportunity to take part in teaching practice sessions with real students, an invaluable experience for newly qualified English teachers. Course numbers are also kept low to ensure each trainee receives all the individual support they need from our experienced teacher trainers.
Accommodation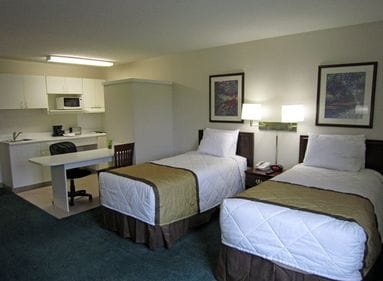 As the state capital of Ohio, the city of Columbus has numerous accommodation options for those who need it during the training course. Whether you prefer a hotel, motel, guest house or hostel, you will never be too far from the school thanks to our convenient central location, as well as the city's efficient public transport network. Although there are plenty of available options, we are happy to recommend one that is ideally situated close-by and has been used by many previous students.
This is a popular choice because of its convenient location and because it includes a private kitchen in every room. The kitchen area is well equipped and includes a refrigerator, microwave, stovetop and coffee maker, which should help you to keep your budget under control. Other features include daily complimentary breakfast and access to Wi-Fi internet and laundry facilities. If you require accommodation, it can be arranged once you have booked your place on the course.
Course dates

Coming soon...
We are presently in the process of establishing a new course in Columbus Ohio and therefore there are currently no dates available for this location. We anticipate that the course should be running here within the next 6-8 months. If you would like to attend a course at this location, please let us know and we will send you full information you as soon as the course dates are finalized.
Please check out our other course locations if you wish to attend a course before this one becomes available...
Course fees
The total price is divided into: deposit and balance.
The deposit may be paid via a) credit card b) Paypal c) wire transfer d) Western Union.
The balance of the course fee must be paid by cash, PayPal or bank transfer directly to the training center on the first day of the course.
Deposit
US$ 700
to be paid in advance
+
Balance
US$ 595
to be paid on arrival
Accomodation Fees
The accommodation fees are not part of the course price and you are free to choose whichever accommodation option you prefer.
You are not obliged to use the accommodation provided by the school and you are welcome to make your own accommodation arrangements. If you choose to use our accommodation, it should be paid for either by cash, PayPal or bank transfer directly to the school at the start of the course.
per night
US$ 59
(to be paid on arrival)
To be booked directly through Extended Stay America