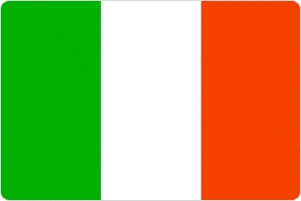 The italian capital of rome is an extremely popular location to take your tesol course. We are excellently located near to the Vatican and close to transport links to connect you to the countless other must see locations the city has to offer. The modern, comfortable training facilities combined with a large amount of jobs available throughout italy are good enough, but throw the sheer amount of history; culture and wonder to be discovered in Rome and you are guaranteed a memorable experience.
Rome is one of the most fascinating, historically significant cities in the entire world. Here, old meets new, ancient meets the emerging, in an atmosphere that would seduce anyone. Just imagine experiencing a balmy evening and a delicious ice cream, coffee or wine, sitting on the famous spanish Steps or taking in the Coliseum, one of the modern wonders of the world. This will be a reality when you choose to attend our TESOL course in Rome.
Known as the "Eternal City", perhaps no other city has contributed as much culture, history or religious significance as Rome. For thousands of years, some of the most famous artists, sculptors, musicians, and political figures the world has ever seen have made their home here and left their mark on the great city. Their influence remains in the form of great landmarks such as the Coliseum, Trevi fountain, Spanish steps, the remains of the Roman forum and of course the truly magnificent master piece, the Sistine chapel. There is also of course the Vatican within Rome; the self-regulated home of the Catholic Church houses its own vast array of treasures and intrigue.
Rome has many places to sit and enjoy its fantastic atmosphere. The cities numerous old squares and cobblestone streets are ideal locations for tourists and locals to meet and talk, or enjoy the exquisite Italian cuisine on the many great restaurant terraces. You could forget which decade you are in as you take in this age old tradition.
Modern Rome has established itself alongside it's illustrious past and it is a great place to sit back and take in the modern Italian culture, known for its elegance and class. The ancient culture and history is a fine backdrop for what is a thriving, passionate, cosmopolitan city.
The historical centre of Rome is very small and localized, making it very easy to take in the more famous attractions on foot. The city itself however, is a lot larger and takes up a sizeable chunk of the west coast of italy. Access to the rest of the city is provided by an excellent, modern public transport service, which will efficiently get you to your destinations.
One of these destinations might be the tranquil, beautiful Mediterranean beaches Rome is close to. Being able to take in the history of Rome and then reflect on it in such a tranquil environment is a pleasure you have to experience.
Register now & get certified to teach english abroad!
The School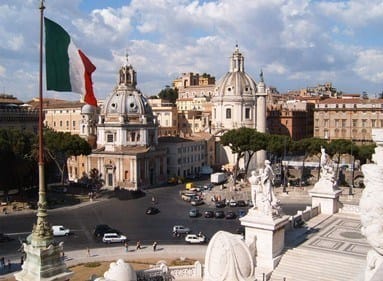 Our TESOL training facility is located to a host of bars, restaurants and other amenities you may need throughout the duration of the course. We are also perfectly situated a short distance away from the famous Vatican. The course itself is conducted in a modern, spacious, comfortable environment. All of your materials and resources will be catered for and our experienced staff members will provide all the advice and help you will require to complete the course successfully.
Accommodation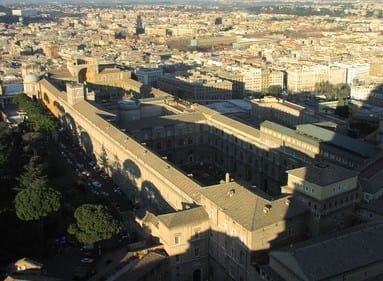 We have a choice of reasonably priced accommodation available for our TESOL course students in the beautiful city of Rome. Our two main options consist of a private room in a typical Italian apartment. Our most popular choice is to stay in an apartment shared with a local landlord or landlady. Apart from the private bedroom, all other areas of the apartment will be shared with your host, although some apartments also include a private bathroom.
Alternatively, you can choose to stay in an apartment shared with other members of your TESOL course. This includes a private room and the opportunity to live and socialize amongst your fellow students in the shared living areas.
Perfectly set up for a four-week stay, our well-furnished, clean and comfortable apartments are located just outside the city centre. The location is perfect as there are plenty of restaurants, bars and other entertainment options nearby. Please let us know if you have any special requirements for accommodation and we will do all we can to help.
Course dates
2023
3 July 2023 - 14 July
20 November 2023 - 1 December
Course fees
The total price is divided into: deposit and balance.
The deposit may be paid via a) credit card b) Paypal c) wire transfer d) Western Union.
The balance of the course fee must be paid by cash, PayPal or bank transfer directly to the training center on the first day of the course.
Deposit
US$ 600
to be paid in advance
+
Balance
Euros 950
to be paid on arrival
Accomodation Fees
The accommodation fees are not part of the course price and you are free to choose whichever accommodation option you prefer.
You are not obliged to use the accommodation provided by the school and you are welcome to make your own accommodation arrangements. If you choose to use our accommodation, it should be paid for either by cash, PayPal or bank transfer directly to the school at the start of the course.
Per night
Euros 25
(to be paid on arrival)
And up