If you're looking to complete a TEFL training course in Spain, TEFL International offers four different centers throughout this lavish, yet laid back country. Take a course in Barcelona, Seville, Malaga or Granada and you won't be disappointed.
The Kingdom of Spain has acquired such a great reputation and is a leading destination for TEFL courses. And that's not hard to see why when you think of all the great Spanish music and dancing, food and wine, remarkable history, and exciting festivals.
TEFL Spain
Those interested in earning an internationally recognized TEFL certificate such as the one offered by TEFL International, will be pleased to know that upon completion of the course, you will have gained one of the most highly regarded TEFL certificates in Spain, Europe or the rest of the world.
If you're looking to work in Spain, you will discover that the demand is very high for English language teachers year round and you are likely to be offered a TEFL position soon after completing your TEFL Course. Opportunities teaching ESL/EFL in Spain span from large cities to smaller towns.
Our courses run year-round so chances are there's a course that will fit into your schedule. Each course location is unique and at least one of the locations should suit your needs and interests.
Once you begin your course, we also help with job placement. The current job climate in Italy might be as good as it's going to get anywhere in Europe. We'll not only help you find a TEFL job, we'll help you find the right TEFL job for you.
Join our TEFL Course in Barcelona and you will earn your TEFL certification in a stunning city located on the Mediterranean Coast of Spain. Over the past few decades, Barcelona has become a world-renowned tourist destination, famous for its architecture, food, music, and fashion. Well known for its party atmosphere, the streets are always alive, especially during the summer months. In this vast city, the second largest in Spain, there is plenty to keep you occupied during your free time while attending the TEFL Course. Marvel at the Gaudi architecture throughout the city, explore the many museums, and relax on the beaches. While not attending your TEFL Course, you can stroll along the famous streets of Las Ramblas, La Plaça Catalunya, and El Portal de l'Àngel, or cruise along the miles of beachfront boardwalk. Take in the amazing architecture of the city, and enjoy some of the local Spanish beers along the way. At the end of your course day, you can get some studying done while enjoying tapas with your new friends, and then go on to partake in the exciting nightlife that makes this city such a desirable place to visit and live. Here is an exhilarating and lively place for your TEFL course in Spain.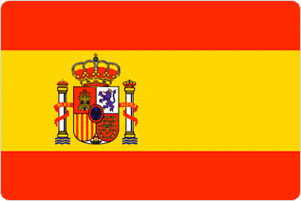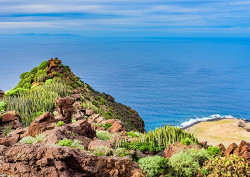 Seville is in the Andalucí region of Southern Spain, by the Guadalquivir River. As an art, culture, and financial hub, it has a lot to offer. While on the TEFL Course here, you will find yourself swept away with the history of the city. Learn to become a TEFL teacher and enjoy the energetic atmosphere where chic, historic, and playful make a captivating combination. Over two thousand years old, this ancient city boasts several amazing sites that can not be missed, the most famous of which is the Cathedral. Full of many interesting monuments and parks, Seville is also known for it's folksongs and dancing, including the flamenco, and is a rewarding place to take a TEFL Course in Spain.
Held in the middle of a UNESCO World Heritage site, TEFL International's course in Granada is stunning. Classes are conducted in a Carmen-style building in the heart of the old Arabic quarter of town. We're also in the middle of a no-car zone with countless plazas, fountains and narrow cobblestone streets.
Traditional Moorish style houses characterize this historic setting. These distinct dwellings epitomize all that is Andalucia. White-walled buildings hide cool interior patios, gardens and much, much more.
TEFL Course in Malaga
TEFL International's center in Malaga is breathtaking. It sits atop a hill overlooking the famous, Costa del Sol. Gaining certification to teach will prove to be one of the most rewarding and challenging experiences of your life. Given its location and wonderful campus, Malaga will prove to be the most unique course you can take.
Malaga has over 70 schools in their system and they all require TEFL certification. With our course, you'll find it easy to start teaching immediately. If you'd like to experience Malaga for a short while before heading out into the great big world of ours, we'll still help you find a job in almost any country you'd like to teach in.