Lamar University
(in-class courses)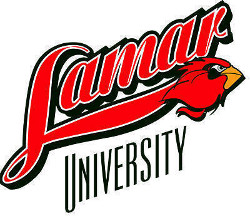 All TEFL International courses are validated and credit-bearing by Lamar University (USA), the Paris College of International Education (France), and Siam Technology College (Thailand).
Each student receives an official transcript from the Paris College of International Education with their TEFL International Certificate.
The Rector of the Paris Academy, Rector of the Ile-de-France academic region has approved PARIS COLLEGE OF INTERNATIONAL EDUCATION as a higher education establishment. Therefore, Paris College of International Education is a virtual college recognized by the Paris Academy as degree-granting.

Through the UNESCO Convention on the Recognition of Studies, Diplomas and Degrees concerning Higher Education in the States belonging to the Europe Region 1979, degrees from PCIE will be recognized by nations around the world.
Lamar University, established in 1923, is a public university in Beaumont, Texas and is part of the Texas State University system. Lamar University is accredited by the Southern Association of Colleges and Schools.
Teacher Training Council
(five-day combined courses)

Five-day combined courses are moderated by the Teacher Training Council.
The Teacher Training Council accreditation is an international learning and development body. Underpinning all that we do is the principle of 'Excellence via Competence'.
Training Issues has worked successfully for over 10 years with many enterprises throughout the world, helping them with a wide range of learning and development strategies, assessment and accreditation. As a result, the Training Issues team have built an enviable reputation for high standards and quality, customer experience excellence and getting it right first time.
During this time, over 90% of the work that Training Issues has been involved in has been with personnel whose first language is not English. In one recent accreditation project alone, we needed to take account of 8 separate Asian languages when carrying out our accreditation work. Thus, over 10 years plus, the majority of materials and documentation designed, developed and accredited has been geared specifically to those who use English as a second or foreign language.
As a result of our lengthy experience gained in accrediting international courses with an extensive ELT content, and accrediting Training companies, we now feel that we should also offer this accreditation service to independent TEFL/TESOL Providers who are willing to meet the high accreditation standards set by Teacher Training Council.
Online TESOL and TEFL Standards Agency (Online courses and combined courses with OTP)

To maintain our high standards, all ITTT Online courses are accredited by the Online TESOL and TEFL standards agency (OTTSA). OTTSA are dedicated to ensuring high standards in the teacher training industries. They are specifically interested in online courses relating to the field of Teaching English as a Second Language.
IATEFL
Another way we maintain the highest possible standards is by being an institutional member of IATEFL. This is the International Association of Teachers of English as a Foreign Language. For more details of this organization, please visit: www.iatefl.org.
TESOL Course Affiliations
A board of advisors externally validates and moderates TEFL international on a regular basis. Amongst this prestigious board includes an abundance of regional language experts in language teaching and teacher training. It also includes many members who are internationally recognized and acclaimed experts in the field of English Language Teaching. All of these members, regionally and internationally, advice all the teaching staff in our centers all over the world.
The international board members are regular visitors to TEFL international regions all over the world. They are a key part of our training conferences and workshops, often participating as key note speakers. They offer invaluable advice on the growing trends within the teacher training industry, which help shape our training programs ensuring they are providing the most up date information and maintaining the quality we strive for. While the international board members do not moderate the TEFL international courses, the advice they give is crucial to our high standing in the industry and they add welcome expertise to our teacher training initiatives.
Our courses are moderated by regional board members, who visit our international locations on a monthly basis to ensure each of our centers is meeting the required standards for the respective region and that our trainees are satisfied with the courses. This is done via a comprehensive review of our participants work, the facilities and resources available at each location and interviews with our teaching staff and students. The consultants are paid externally and have detailed knowledge of teacher needs in their area. They are trained specialists with over 5 years experience in several fields coming under the TESOL banner, including teaching, teacher training and management (who hire the teachers). If you would like a full description of our moderation process or would like to see the credentials of the external, regional moderators, please request this via e-mail. We will be happy to provide this information.
Members of the Regional Board of Academic Advisors
We have monthly visits at all our TEFL international sites to validate and moderate our courses. These visits are conducted by local ELT specialist and ESL professionals, managers and training experts who moderate our facilities, materials and performance.
Paris College of International Education
(in-class courses)

Paris College of International Education is a college based in Paris France that offers bachelor, master and Ph.D. programs and cooperates exclusively with TEFL International to accredit and offer transcripts for the TEFL International TESOL certificate course. The Rector of the Paris Academy, Rector of the Ile-de-France academic region has approved PARIS COLLEGE OF INTERNATIONAL EDUCATION as a higher education establishment. Therefore, Paris College of International Education is a higher education institution recognized by the Paris Academy as degree-granting. The Rectorate of the Paris Academy is under jurisdiction of the Ministry of National Education and Youth and Ministry of Higher Education, Research and Innovation.
To verify PCIE, visit French Ministry of Higher Education Database and search "Paris College of International Education".
---
---