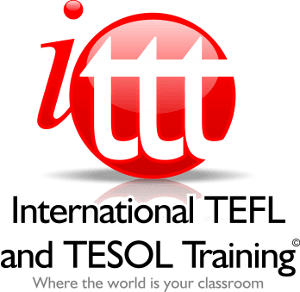 For nearly 15 years, International TEFL and TESOL training has provided respected certification and opportunities to teach English all over the world with its tesol courses. As the English language becomes more prominent as the international language of communication, the demand for English teachers becomes ever greater. As this demand grows, so do our standards. We continue to consistently raise the bar and provide the widest variety of courses and the most in depth and important information in order to give people the best opportunities to teach worldwide.
The TESOL teacher training we offer is the most recent, thorough and comprehensive training available. Our training and courses will supply all our students with all the techniques, knowledge and skills required to teach English to students of all ages and backgrounds all over the world. ITTT's courses are the ideal first steps on the path to your desired teaching location.
Teaching English Abroad with ITTT
All our trainees and graduates will also receive continuing assistance and support in finding English teaching jobs in locations worldwide. This ongoing support to all our course graduates comes at no extra cost and there will always be someone able to help you with any query related to employment. This job assistance is considered an integral part of what we do as we are firmly committed to the fact that as we have produced teachers of English, it is our responsibility to help them into a teaching position. This dedicated support service on offer, combined with the quality and variation of courses we offer are two of the main reasons why ITTT stands alone as the highest quality TESOL training program available.
International TEFL and TESOL Training is committed to:
Increasing the standard of TESOL teaching all over the world by producing teachers armed with the most comprehensive training and knowledge.
Achieving the aims set out by our students who wish to receive a greater knowledge and understanding of English.
Meeting all individual requirements by helping you choose the most perfectly suited course for you from our wide range of TESOL courses available.
Providing our students with the best practical training incorporating the most up to date teacher training methods. The skills and techniques we will give are proven both on a theoretical level, and also in the classroom itself.
Helping all our graduates find suitable teaching positions all over the world with our ongoing job support service.
We are convinced that International TEFL and TESOL Training is world's number one provider of teacher training and related services. We very much look forward to proving this and welcoming you on to one of our courses.
College of Teachers:
ITTT is an institutional member of the College of Teachers.
---
---