Check out our Special
Offer for this
course!
Make a deposit payment to secure your place on a course before the end of the month and qualify for a free advanced level online course. You can choose from the 50-hour young learners (CTEYL) or business English (CTBE) certificate courses or the 250-hour online diploma course.
TESOL Certifications in Seville | Spain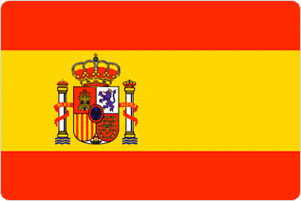 Seville has an exquisite taste for all the pleasurable things in life. Famous for giving the world the bull fight, tapas and the seducing Flamenco, this charming city provides a fascinating, enjoyable insight into a traditional, passionate Spanish city. Our TESOL school in Seville aligned with the Blue Future School and Blue companies, who have jobs available teaching all ages and levels. So for a fantastic location with jobs to be found everywhere, Seville is perfect for you.
Located on the banks of the Guadalquivir River, Seville emerged as a Roman settlement over 2000 years ago. Its location was hugely important as Seville was the last navigable port in spain with access to the Atlantic Ocean. This made Seville an imperative post, for both the trading routes with North Africa and the transatlantic voyages to the new world emerging in latin america. Nowadays, its colorful history is reflected by the city's vast array of interesting architecture.
Seville is considered by many to be the jewel in the crown of Andalucia, one of the most beautiful regions on the entire continent of Europe. The principle city in the region, Seville is located within easy reach of the cities of Granada and Cordoba, both fascinating places in their own right. They also contain monuments and landscapes that help make the region such a memorable place to visit.
Apply Now!