Check out our Special
Offer for this
course!
Make a deposit payment to secure your place on a course before the end of the month and qualify for a free advanced level online course. You can choose from the 50-hour young learners (CTEYL) or business English (CTBE) certificate courses or the 250-hour online diploma course.
TESOL Certifications in Florence | Italy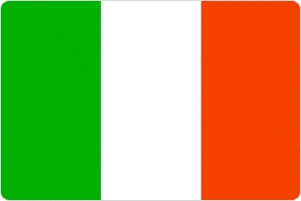 It is no coincidence that Florence is one of our most popular locations for taking a tesol course. There are many jobs available in the region, so if you wish to teach English in italy, or nearly anywhere else in the world, you are starting in the right place.
Add in the amazing beauty and history that can be found everywhere and it becomes easy to see why Florence might be the perfect place for you.
Florence is generally considered to be one of the true gems on a continent bursting at the seam with cities of historical and cultural significance. The largest city in Tuscany, known for its famous vineyards, Florence is known as the birthplace of the Renaissance and is therefore the home of some of the most famous works of art in the world. Pieces by Da Vinci, Raphael and Botticelli amongst others can be found here. Buildings such as the Battistero, the Galleria Degli Uffizi and the Duomo are examples of some of Europe's finest architecture.
Lovers of art and history will be spoilt for choice in Florence, but it isn't just the remarkable collection of art and monuments to be found here that Florence is known for. Some of the finest wine and cuisine in the world can be found in one of the city's many fine restaurants, serving traditional Italian food late into the evening. There is something about sitting outside a traditional pizzeria enjoying the peaceful evening come in that makes you forget the worries of the world and takes you to a much simpler place.
Florence isn't the only gem that can be found in this region. Lucca and Sienna are both close by, as is Pisa with its world renowned leaning tower.
The fame, praise and huge array of things to see may lead you to believe that Florence is a large city. In fact it is home to only 500,000 people. As well as its cultural and artistic significance, Florence is also an important city for Italian industry and commerce. Being situated on the main national railway line means it has very good access to other major cities in italy and Europe. You can get to these places easily, quickly and very reasonably.
For a little piece of heaven containing some of the world's most beautiful things, Florence is the ideal place to take your TESOL course.
Apply Now!