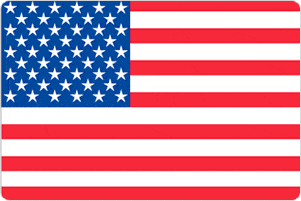 Our TESOL location in new york is understandably one of our most popular destinations for a tesol course, just as New York itself is justifiably one of the most famous cities in the world. A short time in New York will make it clear to you why the "Big Apple" is a truly unique place. The diversity, culture and style that the usa is famous for is personified in New York, and nowhere else in the country can bring it all together in such a fascinating and exciting way.
The list of things to do and see is as long as they come. You can visit, amongst many more attractions, the Empire State and Chrysler buildings, Rockefeller Center, Times Square, the Bronx zoo and Brooklyn Bridge. You can also take the ferry to the famous Staten Island, or to Liberty Island to see the iconic Statue of Liberty.
New York really is a city made of islands. Others include Manhattan, while the famous districts of Queens and Brooklyn can be found on Long Island.
The spectator in you will be tempted to take in an authentic Broadway show, while sport fans can take in a ball game at the famous Yankee stadium, or watch the world renowned New York Knicks basketball team or New York Rangers ice hockey team at Madison Square Garden. There are also a huge number of museums and galleries to visit and restaurants serving food from everywhere in the world.
With all the attractions and sights to see, on top of the pure excitement of just being in New York City, it is easy to see why New York is a great choice for your TESOL course.
Register now & get certified to teach english abroad!
The School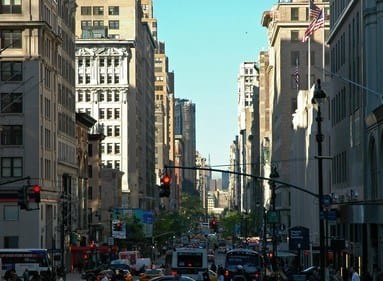 Our TESOL training facility in New York is the first destination of your TESOL journey. The certificate you receive here is recognized by the State of New York, so it is your passport to TESOL jobs all over the USA and the rest of the world.
We are perfectly located close to Times Square, in midtown Manhattan. Our TESOL training center is within walking distance of the Grand Central and Penn Stations, and Port Authority bus terminal. It is therefore convenient for those who arrive in New York by bus or train. Every inch of this amazing city is in reach as we are close by New York's famous subway system.
Everywhere you turn in New York will bring you to something fascinating and famous! You will see Broadway with its array of theatres showing world class production throughout the year. The Metropolitan Museum of Art and Museum of Natural History will satisfy your need for art and culture. There is also the world famous Empire State building and Rockefeller centers. If you still have the energy, you can take advantage of the city's 24-hour restaurants and bars, or shop away in New York's countless stores and boutiques.
Our TESOL training facility is modern, well maintained, fully equipped and air conditioned in the warm season. Its large, spacious classrooms are conducive to a fantastic learning experience.
We are located in a beautiful, historic building in what is known as the best area in town. You will enter a large, secure entrance hall before taking the elevator to our floor. This will allow you a great view of the city's spectacular sky-line.
All our TESOL staff are professional and experienced and will do all they can to support you throughout your TESOL training process.
Why TESOL in New York City.
English is the mother tongue in the US
You will meet fascinating people from all over the world
Explore one the most exciting cities in the US
You have excellent connections from New York to Washington DC, Boston and other major cities in the US
New York has 24 hour entertainment and is a fun place to be!
Accommodation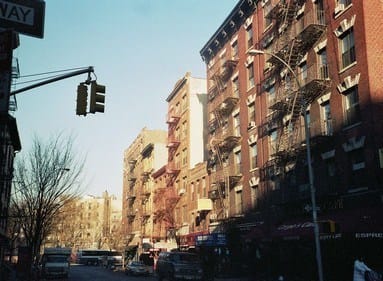 Plenty of accommodation options are available for your TESOL course in New York. All are within the vicinity of the school and have good access to the city's landmarks.
The city's many hostels house guests from all over the world, provide entertainment and are budget friendly. We can also offer home-stay programs for those of you wish to stay in a private room. Hotels are also available near our TESOL school that can cater for luxurious tastes. Regardless of what you are looking for, New York has something to suit every taste and budget.
We can assure you that any special request or accommodation requirements will be taken into consideration. We can do all we can to meet every such request.
Course dates
2023
2 October 2023 - 11 October
2024
5 February 2024 - 15 February
6 May 2024 - 16 May
8 July 2024 - 18 July
9 September 2024 - 19 September
7 October 2024 - 17 October
Course fees
The total price is divided into: deposit and balance.
The deposit may be paid via a) credit card b) Paypal c) wire transfer d) Western Union.
The balance of the course fee must be paid by cash, PayPal or bank transfer directly to the training center on the first day of the course.
Deposit
US$ 600
to be paid in advance
+
Balance
US$ 1000
to be paid on arrival
Accomodation Fees
The accommodation fees are not part of the course price and you are free to choose whichever accommodation option you prefer.
You are not obliged to use the accommodation provided by the school and you are welcome to make your own accommodation arrangements. If you choose to use our accommodation, it should be paid for either by cash, PayPal or bank transfer directly to the school at the start of the course.
Seven nights
US$ 300
(to be paid on arrival)