Check out our Special
Offer for this
course!
Make a deposit payment to secure your place on a course before the end of the month and qualify for a free advanced level online course. You can choose from the 50-hour young learners (CTEYL) or business English (CTBE) certificate courses or the 250-hour online diploma course.
USA
Location / USA / New York City
TESOL Certification New York City | TESOL USA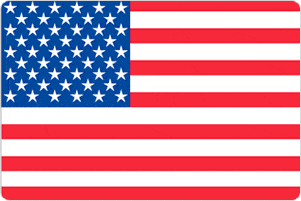 Our TESOL location in new york is understandably one of our most popular destinations for a tesol course, just as New York itself is justifiably one of the most famous cities in the world. A short time in New York will make it clear to you why the "Big Apple" is a truly unique place. The diversity, culture and style that the usa is famous for is personified in New York, and nowhere else in the country can bring it all together in such a fascinating and exciting way.
The list of things to do and see is as long as they come. You can visit, amongst many more attractions, the Empire State and Chrysler buildings, Rockefeller Center, Times Square, the Bronx zoo and Brooklyn Bridge. You can also take the ferry to the famous Staten Island, or to Liberty Island to see the iconic Statue of Liberty.
New York really is a city made of islands. Others include Manhattan, while the famous districts of Queens and Brooklyn can be found on Long Island.
The spectator in you will be tempted to take in an authentic Broadway show, while sport fans can take in a ball game at the famous Yankee stadium, or watch the world renowned New York Knicks basketball team or New York Rangers ice hockey team at Madison Square Garden. There are also a huge number of museums and galleries to visit and restaurants serving food from everywhere in the world.
With all the attractions and sights to see, on top of the pure excitement of just being in New York City, it is easy to see why New York is a great choice for your TESOL course.
About the School
Course Dates
Course Fees
Accommodation
Apply Now!