Check out our Special
Offer for this
course!
Make a deposit payment to secure your place on a course before the end of the month and qualify for a free advanced level online course. You can choose from the 50-hour young learners (CTEYL) or business English (CTBE) certificate courses or the 250-hour online diploma course.
USA
Location / USA / Phoenix Arizona
TESOL Certification Phoenix Arizona | TESOL USA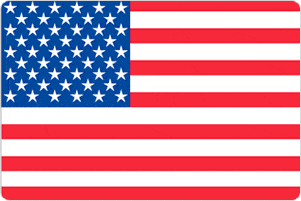 Situated in an area known as the 'Valley of the Sun', the city of Phoenix has a warm and dry climate year-round which is just one of the reasons why it is a popular destination for completing our TEFL/tesol course. Another reason for the city's popularity amongst visitors from across the world is its enviable location close to many stunning national parks. Within reach of the city are some of the most famous parks in the country including the legendary Grand Canyon, and Monument Valley which has been the backdrop for countless Wild West movies and TV shows.
Although it is now the most populous state capital in the usa, the history of the city only goes back to it's founding in the 1860s. Phoenix remained mostly unknown outside the region until it was named as the state capital early in the 20th century, and it wasn't for several more decades before the population grew enough for it to become recognized as a major city. Today, Phoenix continues to attract migration from across the country and large numbers of visitors from right across the world.
While the city is undoubtedly popular as a jumping off point to the region's many national parks, it also has plenty of things to entertain visitors who prefer not to stray too far from the city. Sport is a big attraction, with over 200 golf courses and a team in all four major sports leagues. The city also boasts some beautiful parks and gardens that provide the perfect environment for relaxing away from the hustle and bustle. The city's long history of migration from all corners of the world means that food lovers will certainly enjoy their stay in Phoenix. The city is well known for its wide variety of international cuisine, and with so many countries represented, you can eat a different national dish every night of the week. Whether your passion is food, sports or the great outdoors, you are sure to enjoy your stay in beautiful Phoenix, Arizona.
About the School
Course Dates
Course Fees
Accommodation
Apply Now!