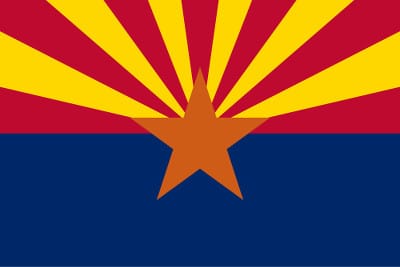 Join our TEFL/TESOL training course in Arizona and you will have the chance to spend four exciting weeks in one of America's most interesting states. Arizona has a long history with important influence on the copper industry and that's why Arizona is also called "The Copper State". On top of that, Arizona is home to the world-famous Grand Canyon National Park that attractions millions of visitors from all around the world every year and was even declared a UNESCO World Heritage in 1979. However, there is a lot more to do in Arizona than just visiting the canyons.
Besides the Grand Canyon, there are various other parks you should visit when in Arizona. Sedona National Park is a great example of what Arizona has in store for you. The park features million-year-old sandstones that the Native American tribes who populated the area thousands of years ago declared sacred. The park also has various tall waterfalls that you can also swim and relax in. Another major park is Oak Creek Canyon that is also a lot greener than the other parks. Lush forests and bushes thrive in the valleys between the many types of sandstone in this park. There are also a few rivers gushing through the canyon depths that create a picturesque atmosphere. Not only can you enjoy the scenery here, but also explore the parks on foot following the trails or rent bike or even ride on horseback.
The three national parks listed above are not the only ones in Arizona. The state has over 21 state and 22 national parks. As you can see, Arizona is filled with natural beauty that you can escape the hustle and bustle of the city in. Arizona also has long coastlines along freshwater lakes and rivers that invite you to engage in water activities, such as jet skiing, whitewater rafting or kayaking. Everything is possible in Arizona.
While Arizona is truly a paradise for outdoor enthusiasts, the state also has a collection of exciting cities. Tucson is a great example of Arizona's urban metropolises. The city is a major tourist location as it features various spa resorts, golf courses, and fine dining opportunities. In fact, there are so many delicious restaurants, bars and coffee shops that the city was awarded the title of the first "UNESCO City of Gastronomy" in the world. The nearby city of Cottonwood is another culinary gem as it is located in the middle of Arizona's wine country. The soil and weather are perfect for growing a range of grape varieties in this area. The best places to sample local wines are Oak Creek Vineyards, Javelina Leap Vineyards, and Alcantara Vineyards. Most of the wineries are family owned and offer relaxing wine tasting experiences. A lot of them also offer lodging at relaxing resorts for a perfect weekend getaway.
Education also draws many students from around the nation to Arizona. The largest university is Northern Arizona University with 36 individual campuses around the state. Our training center also offers the best possible training in the TEFL/TESOL field and welcomes you to join our in-class course in Arizona.