Check out our Special
Offer for this
course!
Make a deposit payment to secure your place on a course before the end of the month and qualify for a free advanced level online course. You can choose from the 50-hour young learners (CTEYL) or business English (CTBE) certificate courses or the 250-hour online diploma course.
Thailand
TESOL Certification Bangkok | TESOL Thailand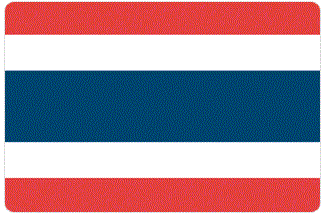 A World Called Bangkok
With its fusion of all things Asian and Western, there is always something to see and do in thailand's bustling capital city. You can join the locals on the bank of the Chao Phraya River for a morning session of Tai Chi before heading off to explore one of the floating markets. Then grab a bite to eat from a street vendor or dine out at one of the many world class restaurants that call Bangkok home. You'll soon see why Bangkok was named one of the world's Top Ten Cities by Travel + Leisure and the number one visited city by Global Destination Cities Index.
Whether you're interested in exploring the exquisite Buddhist temples or in finding the best place to party at night, there is something for you in Bangkok.
Our TESOL training centre in Bangkok incorporates a working English language school offering afternoon classes to children and evening classes to adult business professionals. The school is an authorized Cambridge English Test Centre and has facilities for online computer-based assessment.
Our training team has extensive experience in the TESOL industry including creating customized courses, curriculum development and providing specialized English training and workshops to many of the country's blue-chip companies. Our TESOL training course classes are kept small so that each trainee can benefit from individual attention from our experienced trainers.
On graduation, you will be eligible for on-going job placement guidance as well as resume creation and job interview tips. This support is available throughout your career whether you decide to stay and teach in Thailand or opt to move on to another country.
Thailand's Biggest Teacher Job Market
As the centre of Thailand's EFL industry, Bangkok is the ideal place to start your English teaching career. With over two thousand private language centres hiring teachers throughout the year and countless government and private schools hiring on a seasonal basis, you are bound to find a teaching job that is right for you. If you decide to move on after the course, there are also plenty of opportunities in other parts of the country such as Phuket, Chiang Mai and other popular destinations.
Your certificate will also enable you to apply for teaching in jobs in other countries in the region as well as the rest of the world. To get started all you need to do is fill out a free application on our website. As long as you are 18 years old or over and a fluent English speaker, you are eligible to apply.
About the School
Course Dates
Course Fees
Accommodation
Apply Now!