Check out our Special
Offer for this
course!
Make a deposit payment to secure your place on a course before the end of the month and qualify for a free advanced level online course. You can choose from the 50-hour young learners (CTEYL) or business English (CTBE) certificate courses or the 250-hour online diploma course.
Canada
TESOL Certification Toronto | TESOL Canada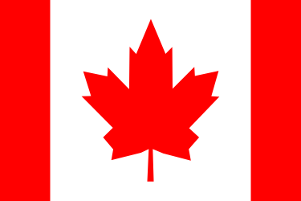 There are many reasons why Toronto provides a great location for our certification course. As Canada's most populous city, the capital of Ontario, and the fourth most populous city in the whole of the north american continent, Toronto is the driving force behind the country's business, finance, arts and culture. The city has also won international acclaim by leading a number of polls and surveys that rate the most 'livable cities in the world'. When you also add Toronto's multicultural and cosmopolitan nature, and the welcoming spirit of its inhabitants, it becomes clear why the city is one of the most popular in the region for completing our TEFL/tesol course.
Toronto has been largely shaped by wave after wave of immigration that has brought people from all corners of the world to the city. The sheer variety of cultures represented has led to it becoming one of the most diverse urban areas in the region, with as many as half the population born in another country. This wide array of influences means that visitors to the city can enjoy a huge variety of cultural entertainment, international cuisine and unique shopping experiences all in one fascinating place. The most popular attractions with international and domestic visitors include the Royal Ontario Museum which has one of the largest collections in North America, the Art Gallery of Ontario which has an impressive body of international works, and the CN Tower that provides exceptional views across the city.
Due to its cold and snowy winters, Toronto has a long history of winter sports. Ice hockey is a major attraction in the city, and taking in a Toronto Maple Leafs' game is a must for any sports fan. Visitors can also join the locals on the snow or ice as a number of public skating rinks, cross-country tracks and slopes for skiing and snowboarding pop up during the cold months. Whether you arrive in the city during the winter, spring, summer or autumn, you will find no shortage of interesting things to see and do during your stay in the unique city of Toronto.
About the School
Course Dates
Course Fees
Accommodation
Apply Now!