Check out our Special
Offer for this
course!
Make a deposit payment to secure your place on a course before the end of the month and qualify for a free advanced level online course. You can choose from the 50-hour young learners (CTEYL) or business English (CTBE) certificate courses or the 250-hour online diploma course.
USA
Location / USA / Orange County California
TESOL Certification Orange County California | TESOL USA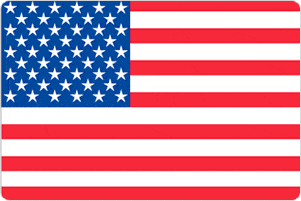 There are many reasons to choose Orange County as the place to take your TEFL/tesol course. The pleasant Mediterranean style climate, over forty miles of beautiful coastline and the convenient proximity to Los Angeles in the north and San Diego to the south are just a few. Any first-time visitor soon realizes why this collection of small well-designed cities is a great place to live, work and study.
The county was initially a sparsely populated region where cattle ranches and other farming pursuits were the main industries. However, the beginning of the 20th century saw the arrival of road and rail networks, and this link to Los Angeles put Orange County on the map as an easy weekend get-away for the new stars of the early Hollywood. Continued improvements to the road infrastructure ensured easier access to the big cities and the county grew as a commuter area for those working in new industries after World War 2. The building of Disneyland in the mid-fifties provided yet another draw for visitors from all over the world and Orange County continued to grow into the affluent and popular place it is today.
As with many regions in California, the beach is a popular pastime in Orange County for locals and visitors alike. Popular places for swimming, surfing, sunbathing or simply hanging with your friends are Huntington Beach, Newport Beach and Crystal Cove. Perhaps the most famous attraction in the county is Disneyland Park in Anaheim, with a large number of rides and shows for all the family to enjoy. Then of course there is Los Angeles to the north and San Diego to the south with all that these cities have to offer, making Orange County an excellent base for exploring the wider southern Californian region.
If you are looking to take a TEFL/TESOL course in California that benefits from being close to all the best attractions but is away from the hectic pace of the big city, then our Orange County TEFL/TESOL course is perfect for you. Our great location, quality training center and professional teacher trainers mean that you are sure to make the most of your time with us here in Orange County.
About the School
Course Dates
Course Fees
Accommodation
Apply Now!