Check out our Special
Offer for this
course!
Make a deposit payment to secure your place on a course before the end of the month and qualify for a free advanced level online course. You can choose from the 50-hour young learners (CTEYL) or business English (CTBE) certificate courses or the 250-hour online diploma course.
TESOL Certifications in Alexandria | Egypt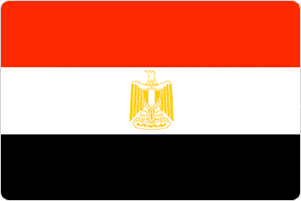 The opportunity to discover the history and culture of one of the world's most ancient civilizations, while learning how to teach English, is why Alexandria is such a fantastic location to take your tesol course. While you gain the training required to earn your TESOL certificate, you can take advantage of the amazing free excursions we offer, as well as the fantastic water sports available. Alexandria is an ideal place to take your TESOL course and begin your TESOL career, as egypt and the surrounding area have many teaching vacancies.
Located on the Mediterranean Sea, Alexandria extends for approximately 20 miles of beautiful coastline. Here you will find modern shopping facilities and architecture, as well as evidence and wonders of ancient Roman, Greek, Coptic, Islamic, Arab and of course Egyptian cultures. The contrast between the ancient and the modern is startling, yet it combines perfectly to make Alexandria a truly wonderful city.
Once a small Mediterranean fishing village, Alexandria was chosen to be Egypt's capital by the man who gave the city its name: the ancient ruler Alexander the Great. This position was held for nearly 1,000 years, and during this time, Alexandria prospered into one of the world's great cities. Alexandria can be found around 2 hours away from the ancient pyramids and Cairo. Its population, which ranges somewhere between 3.5 and 5 million people, helps make Alexandria the second largest city in Egypt.
Nowadays, Alexandria is known as a popular beach resort which attracts many tourists eager to enjoy its sun and sea. During the summer months, the city becomes busier and the sight of rows of umbrellas lining the beaches becomes a lot more common. Even though the public beaches can get rather crowded during the peak summer months, for a small fee you can take advantage of many private beaches which are a lot more quiet and peaceful. Many of the beaches here are home to the cities world renowned water sports.
Alexandria is a lot more than its fabulous coastline and sea. There is of course, a wide array of historically significant monuments and museums to visit. These include the Greco-Roman museum, which houses relics dating back as far back as the 3rd century BC. Amongst these relics are ancient pottery, tapestries, sarcophagi and mummies. One of the highlights here though, must be the hugely impressive granite sculpture of Apis, the sacred bull worshipped by the ancient Egyptian people.
It is also home of one of the few remaining depictions of one of the ancient Seven Wonders of the World, The Pharos Lighthouse of Alexandria, as well as currently Egypt's only Roman amphitheatre. The amphitheatre's marble terraces have remained in excellent condition, and excavation of the site is still going on after its discovery in 1964.
More sites to visit include Pompey's Pillar, a huge pink monument 30ft around at its base, and the Kom ash-Shuqqafa catacombs. Regarded as the largest Rian burial site in Egypt, the catacombs were begun nearly 1,900 years ago and its many tiers of hallways and tombs contain up to 3,000 corpses.
Another potential point of interest might soon become a reality. Cleopatra's Palace is widely considered to be hidden beneath the sea, off the coast of Alexandria. Archeologists have recently excavated a statue of the Goddess Isis, as well as several columns believed to be from the palace. This important search is an ongoing process.
Not many countries can claim to equal Egypt's fascinating and world renowned tourist attractions, and in your free time we can offer you the opportunity to experience some of these. This includes:
A free trip to famous Cairo, home of the only remaining ancient wonder of the word – The Pyramids, as well as the Sphinx and other pharaoh monuments found in the Egyptian museum.
In the months of January, February and March, we offer a three-day trip to Sharm Elsheikh or Hurghada, free of charge. These are some of the most beautiful destinations in the world for scuba diving, swimming and snorkeling, or if you want to stay dry, sunbathing and safaris. Depending on reservation availability you will stay in a four or five-star hotel, which includes breakfast.
Apply Now!