Check out our Special
Offer for this
course!
Make a deposit payment to secure your place on a course before the end of the month and qualify for a free advanced level online course. You can choose from the 50-hour young learners (CTEYL) or business English (CTBE) certificate courses or the 250-hour online diploma course.
Home / Costa Rica / Manuel Antonio
TESOL Certifications in Manuel Antonio | Costa Rica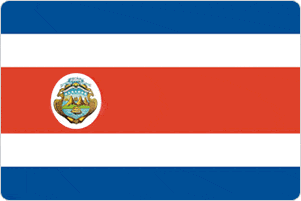 Due to the stunning natural beauty of costa Rica, and the comparative ease of being able to find teaching jobs here and in the surrounding area, Manuel Antonio is a fantastic place to take your tesol course and begin your teaching career.
For a number of reasons, Costa Rica is becoming a hugely popular location for tourists and travelers. The low cost of living, a stable democratic political situation, friendly locals and all year round warm climate, combine to create this attraction. On top of this is a stunning, natural landscape that includes tropical rainforests, beautiful beaches, an array of flora and fauna and amazing volcanoes. Visitors from far and wide are testament to the many things that make Cost Rica what it is.
Located on the awe inspiring Pacific coast, Manuel Antonio can boast exotic, green rainforest lining the mountains above and beautiful beaches, which are some of the most beautiful on the entire Pacific coast, leading to the warm ocean. Nature lovers will not fail to appreciate one of Central America's most beautiful national parks, with its amazing views and diversity of exotic plant and animal species. Here you will see numerous varieties of monkeys, sloths and tropical birds, as well as stunning wild orchids and countless more types of plants and flowers. For those who want more than the views on offer, Manuel Antonio has a whole host of activities. These include white-water rafting, zip lining, tours to the mangroves and coffee plantations, world class waves to surf and visits to the turtle reserve. You will also be able to experience the nearby sister city of Quepos, with its authentic, traditional Costa Rican feel. A short journey will bring you to the city and its wide array of shopping facilities, bars and restaurants serving both international and local cuisine.
Even though our TESOL course is intensive, we have carefully structured the timetable to ensure you have ample opportunity to discover the region and its magnificent surroundings.
Apply Now!