Check out our Special
Offer for this
course!
Make a deposit payment to secure your place on a course before the end of the month and qualify for a free advanced level online course. You can choose from the 50-hour young learners (CTEYL) or business English (CTBE) certificate courses or the 250-hour online diploma course.
Thailand
TESOL Certification Phuket | TESOL Thailand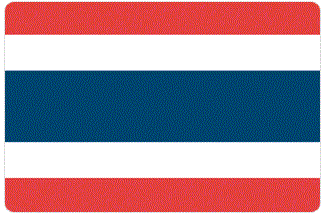 In Phuket, Thailand we are able to offer the highest standard of TESOL training available due to our tesol courses being fully accredited by the Thai Ministry of Education, and also internationally. After successfully completing the course, the TESOL certificate you will have gained will not only allow you to teach English in Thailand, but will also be valid for teaching English worldwide.
Understandably referred to as the "Pearl of the Andaman Sea", Phuket (pronounced Poo-ket) is the largest and one of the most beautiful islands in Thailand. With activities and things to do for every kind of person, there is perhaps no better location in Thailand to take a TESOL course. Located off the south-west coast of Thailand, Phuket can be found in the beautiful waters of the Andaman Sea. While classed as an island, Phuket is joined to the mainland through the Sarasin Bridge. Phuket has justifiably become world renowned as a haven for water sports and a tropical paradise.
Although perhaps most famously known for its dream-like lengths of white sandy beaches, gently met by the crystal clear, warm Andaman Sea, Phuket can offer a wide variety of terrain. With forested cliffs and mountains forming a breathtaking backdrop, you can discover the island's numerous waterfalls, and an array of fauna and flora.
Phuket is a lot more than its breathtaking scenery and beaches; it is also able to offer a huge variety of activities and entertainment, attractions, water-sports and nightlife. The vast array of things to do is probably unmatched anywhere else in Thailand.
For those who like to be in the crystal clear waters, Phuket has world famous snorkeling and diving facilities, sea kayaking, kite and windsurfing. Phuket also offers hiking through the tropical rainforests, bungee jumping, horseback riding and of course elephant trekking amongst the wide range of activities available to experience.
Situated close to the Equator, Phuket is a tropical island and boast warm/hot temperatures 12 months a year. The hottest months are usually between November and March, though this only varies slightly throughout the year. The days are either hot and sunny or hot and rainy, but temperatures are made pleasant, even on the hottest of days, due to the refreshing sea breeze. Even though Phuket is hugely popular as a tourist destination, there are ample opportunities for you to discover authentic Thai life and culture. The island has many awe inspiring Buddhist temples, and traditional outdoor markets can be found in Phuket Town and the surrounding areas. The world renowned Thai boxing is extremely well represented, and you will have the chance to see world class matches on many nights of the week. Visit one of Phuket's many malls, which combine international department stores with traditional Thai products, or just enjoy being around the local people. With their peaceful and friendly out look on life, it is easy to see why Thailand is known as the 'Land of smiles'.
Getting around Phuket is easy and inexpensive due to numerous forms of public transport. Phuket also has an international airport, and is ideally located for visiting neighboring countries such as Mynamar (Burma), Laos, cambodia and Vietnam. There are also numerous other beautiful provinces for you to visit within Thailand.
Phuket really does have something to please any type of person, and the unbelievably low cost of living here means that taking a TESOL course in this tropical paradise shouldn't work out to be any more expensive than taking a TESOL course anywhere else.
Thailand, indeed the whole of Asia, has a huge variety of teaching jobs available - some of the best paid jobs in the EFL profession. Of all the places to find employment in this area and to gain a TESOL qualification, Phuket is one most popular destinations.
About the School
Course Dates
Course Fees
Accommodation
Apply Now!