Check out our Special
Offer for this
course!
Make a deposit payment to secure your place on a course before the end of the month and qualify for a free advanced level online course. You can choose from the 50-hour young learners (CTEYL) or business English (CTBE) certificate courses or the 250-hour online diploma course.
USA
Location / USA / Salt Lake City Utah
TESOL Certification Salt Lake City Utah | TESOL USA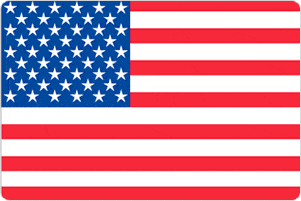 Salt Lake City is a big city with plenty of small mountain town charm. Located at the southern end of the Great Salt Lake, it is the capital of the state of Utah and famously hosted the 2002 Winter Olympic Games. The Olympics brought increased investment in the city's infrastructure and it has continued to develop into a thriving multicultural urban center in the heart of some of the most beautiful scenery in the country. With countless attractions and activities and a warm friendly local population, Salt Lake City is the ideal place to take a TEFL/TESOL teacher training course.
Salt Lake City was originally settled by Mormons in the middle of the 19th century. The city then grew with the influx of religious converts and those looking to get rich from gold mining. The arrival of the railroad in the latter half of the 19th century brought with it mass migration of various groups and the population of Salt Lake swelled further. The population of the city has diversified immensely since the early days of its founding by the Mormons and it is now an increasingly popular place to live, work and visit.
Salt Lake City is the ideal base for exploring the wider region and is known as the 'Crossroads of the West' due to its location in the middle of the western United States. Surrounded by the Wasatch and Oquirrh mountain ranges, as well as the Great Salt Lake itself, Salt Lake City has plenty to offer nature lovers whether you are looking to soak up the beautiful countryside on one of the many scenic drives around the region or you want to partake in any of the wide variety of outdoor activities available such as hiking, biking, skiing or climbing. There are also plenty of other attractions on hand including one of the largest dinosaur museums in the country at Thanksgiving Point and the Lagoon Amusement Park with its numerous rides, campground and water park.
If you love the outdoors and being surrounded by some of the most beautiful scenery the United States has to offer then our TEFL/tesol course in Salt Lake City is the right place for you. With activities to keep you busy throughout the year, and with our well-equipped training center and professional dedicated staff, you will be sure to leave our course well-prepared for whatever the English teaching world throws at you.
About the School
Course Dates
Course Fees
Accommodation
Apply Now!