Check out our Special
Offer for this
course!
Make a deposit payment to secure your place on a course before the end of the month and qualify for a free advanced level online course. You can choose from the 50-hour young learners (CTEYL) or business English (CTBE) certificate courses or the 250-hour online diploma course.
USA
Location / USA / Madison Wisconsin
TESOL Certification Madison Wisconsin | TESOL USA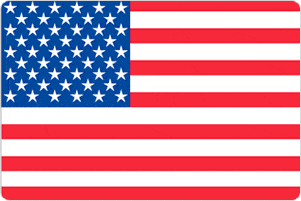 The city of Madison is located in an especially beautiful part of the country. The Native American Ho Chunk tribe settled in the area and called it their sacred land. Due to the four surrounding lakes, Lake Mendota, Lake Monona, Lake Kegonsa, and Lake Waubesa, they referred to the land as Taychopera (land of the four lakes). Still today, Madison is a premier destination for outdoor lovers and travelers alike. The lakes invite people to engage in water sports and other activities, such as water-skiing, swimming or fishing. You can also grab a kayak or canoe and spend some quality time amongst nature. All this is why Madison makes the ideal location to start your ESL teaching journey.
The first American settlers came to Madison around 1848. The town started out with a mere 620 people, but soon after flourished steadily due to the opening of the University of Wisconsin. The university attracted thousands of people to the area, and by 1856, Madison was home to over 6,800 people. Today, the University of Wisconsin is highly rated in the World University Rankings and is a prestigious educational institution with students from around the world. Madison is truly a great place for your TEFL/TESOL training as it is a hub for education and training which makes for an ideal stepping-stone towards your international career teaching English as a foreign language.
After classes and on weekends, you have the chance to explore Madison and its surrounding areas to the fullest. The four lakes cover an area of over 23 square miles and offer all manner of activities, including fishing, swimming and canoeing, so there really is something for everyone. If you prefer to stay on land, take advantage of the 200 miles of biking and hiking trails that wind through beautiful landscapes. Madison is an outdoor paradise and a premier vacation destination for people from across the nation. If you are a culture and art lover, be sure to visit some of its many cultural attractions such as the Forward Theater Company and the Overture Center for the Arts which showcases artworks and crafts by both international and local artists. You can also take a closer look into history by visiting some of the best museums in the region located along the Museum Mile which stretches from the Capitol building all the way to the University of Wisconsin.
Our modernly furnished training center is located in downtown Madison. The center is equipped with everything you will need during your training, including internet access, computers and printing facilities. During your stay, you will receive guidance from our experienced teacher trainers, who will help you to achieve your goals. After you complete the course and hold your internationally recognized certification in hand, you will receive post-course services, such as job-hunting assistance and interview preparation. You can be sure to secure employment after graduating from our TEFL/TESOL program in Madison!
About the School
Course Dates
Course Fees
Accommodation
Apply Now!