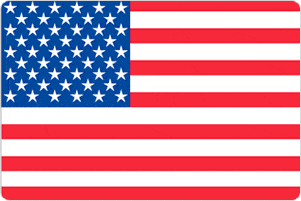 The city of Madison is located in an especially beautiful part of the country. The Native American Ho Chunk tribe settled in the area and called it their sacred land. Due to the four surrounding lakes, Lake Mendota, Lake Monona, Lake Kegonsa, and Lake Waubesa, they referred to the land as Taychopera (land of the four lakes). Still today, Madison is a premier destination for outdoor lovers and travelers alike. The lakes invite people to engage in water sports and other activities, such as water-skiing, swimming or fishing. You can also grab a kayak or canoe and spend some quality time amongst nature. All this is why Madison makes the ideal location to start your ESL teaching journey.
The first American settlers came to Madison around 1848. The town started out with a mere 620 people, but soon after flourished steadily due to the opening of the University of Wisconsin. The university attracted thousands of people to the area, and by 1856, Madison was home to over 6,800 people. Today, the University of Wisconsin is highly rated in the World University Rankings and is a prestigious educational institution with students from around the world. Madison is truly a great place for your TEFL/TESOL training as it is a hub for education and training which makes for an ideal stepping-stone towards your international career teaching English as a foreign language.
After classes and on weekends, you have the chance to explore Madison and its surrounding areas to the fullest. The four lakes cover an area of over 23 square miles and offer all manner of activities, including fishing, swimming and canoeing, so there really is something for everyone. If you prefer to stay on land, take advantage of the 200 miles of biking and hiking trails that wind through beautiful landscapes. Madison is an outdoor paradise and a premier vacation destination for people from across the nation. If you are a culture and art lover, be sure to visit some of its many cultural attractions such as the Forward Theater Company and the Overture Center for the Arts which showcases artworks and crafts by both international and local artists. You can also take a closer look into history by visiting some of the best museums in the region located along the Museum Mile which stretches from the Capitol building all the way to the University of Wisconsin.
Our modernly furnished training center is located in downtown Madison. The center is equipped with everything you will need during your training, including internet access, computers and printing facilities. During your stay, you will receive guidance from our experienced teacher trainers, who will help you to achieve your goals. After you complete the course and hold your internationally recognized certification in hand, you will receive post-course services, such as job-hunting assistance and interview preparation. You can be sure to secure employment after graduating from our TEFL/TESOL program in Madison!
Register now & get certified to teach english abroad!
The School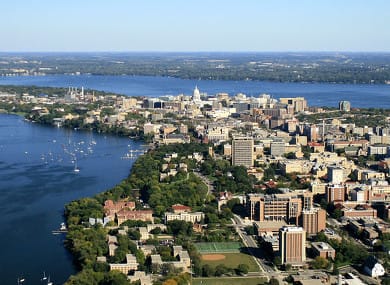 Why not come to Madison to join our TEFL/TESOL course? You will certainly not regret spending a month with us here, surrounded by natural beauty, while training to become a qualified ESL teacher. Madison is a popular destination for outdoor lovers who seek the best areas for hiking, biking and kayaking. On top of that, you will find a great selection of international cuisine right here in the city. All this is what makes Madison a great place for your TEFL/TESOL training course.
Our modernly furnished training center offers spacious classrooms, plus printing and photocopying facilities. The center is also located close to shopping malls, restaurants and entertainment facilities. During the training, our teacher trainers will be there for you with every step, guiding you towards your certification.
Classes for our TEFL/TESOL program are small in size with only up to 10 trainees per course. This way, our trainers are able to give every trainee the individual attention they require to learn and improve their knowledge and skills. In the third week of the course, trainees will also hold their own ESL lessons on Wednesday from 5:30 p.m. to 10:00 p.m. and on Saturday from 9:30 a.m. to 5:00 p.m.
Accommodation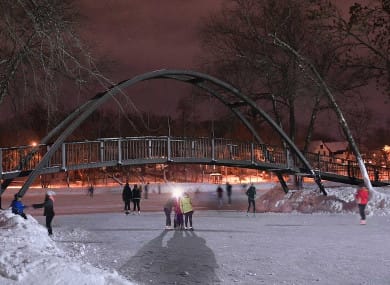 Madison is a great city with a wide range of museums, exhibition halls, entertainment and beautiful landscapes. It is therefore no wonder that people from all around the USA come here each year to take their vacation. To accommodate all its visitors, the city offers a wide range of accommodation options that are both comfortable and well priced.
When you come to Madison for your TEFL/TESOL training course, you have the choice between a wide selection of accommodation. We highly recommend staying at either the America Inn Lodge Madison West (free internet, breakfast and parking), or the Sheraton Madison Hotel (free internet and parking).
Should you have any questions regarding these or any other possible housing options for your stay in Madison, please contact us at any time.
Course dates

Coming soon...
We are presently in the process of establishing a new course in Madison Wisconsin and therefore there are currently no dates available for this location. We anticipate that the course should be running here within the next 6-8 months. If you would like to attend a course at this location, please let us know and we will send you full information you as soon as the course dates are finalized.
Please check out our other course locations if you wish to attend a course before this one becomes available...
Course fees
The total price is divided into: deposit and balance.
The deposit may be paid via a) credit card b) Paypal c) wire transfer d) Western Union.
The balance of the course fee must be paid by cash, PayPal or bank transfer directly to the training center on the first day of the course.
Deposit
US$ 700
to be paid in advance
+
Balance
US$ 595
to be paid on arrival
Accomodation Fees
The accommodation fees are not part of the course price and you are free to choose whichever accommodation option you prefer.
You are not obliged to use the accommodation provided by the school and you are welcome to make your own accommodation arrangements. If you choose to use our accommodation, it should be paid for either by cash, PayPal or bank transfer directly to the school at the start of the course.
per night
US$ 69
(to be paid on arrival)
To be booked directly through Motel 6