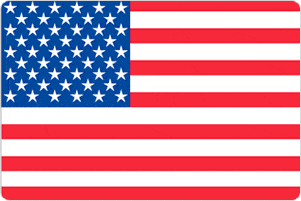 Despite being surrounded on three sides by its neighbor Los Angeles, Santa Monica is a city in its own right. The city benefits from a year round Mediterranean style climate with more than 300 days of sunshine annually. This gives residents and visitors alike plenty of opportunity to make the most of the beautiful beaches along the coast. As might be expected in a coastal city with year-round sunshine, Santa Monica has a laidback atmosphere that is the perfect remedy to the hustle and bustle of life in the larger Los Angeles.
Santa Monica has long been an escape for residents of Los Angeles looking for a quieter, more relaxed life away from the hectic pace of the big city. Improved transport networks towards the end of the 19th century made Santa Monica an accessible day trip destination and the early 20th century saw the rise of amusement piers as popular entertainment venues for holiday makers. The piers housed many different attractions including dance halls, arcades and roller coasters and although most of these original attractions have long since disappeared, the famous Santa Monica Pier still stands as a testament to the golden age of amusement piers and has been used countless times in the background of many popular movies and television series. Also on the city's beachfront you will find the original Muscle Beach where bodybuilders, acrobats and gymnasts have been coming to work out since the 1930's.
Despite the many wonderful attractions of Santa Monica, it cannot be denied that one of the major draws of the city is its proximity to Los Angeles and all the exciting opportunities it has to offer. Hollywood acts as a big magnet for those wanting to see where the movie magic is made, with tours of famous movie studios such as Universal Studios and the Hollywood Walk of Fame just some of the popular attractions. As well as being home to the center of the movie industry, Los Angeles has been the birthplace of the careers of some of the most famous bands and musicians in the world and there are plenty of live music venues to suit all tastes. For quieter days there are a number of interesting museums in the city including the Getty Center with its delightful gardens, beautiful city views and large art collection.
If you are looking to take your TEFL/tesol course in a fantastic beachside city within range of the glitz and glamour of Hollywood, then our training center in Santa Monica is right for you. With our top quality facilities and highly professional teacher trainers combined with our excellent location, you are sure to have a great time earning your TEFL/TESOL certificate with us in Santa Monica.
Register now & get certified to teach english abroad!
The School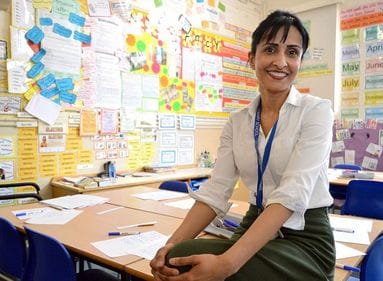 Santa Monica is a beachfront city in southern California and is the ideal destination for anyone looking to take a TEFL/TESOL course near all that the beautiful Californian coastline has to offer. Nearby is the much larger city of Los Angeles and its many and varied attractions such as Hollywood and Universal Studios. The Santa Monica TEFL/TESOL center is located right in the heart of the downtown area and is well placed for access to the beachfront as well as other parts of the city and the region beyond.
Our training center in Santa Monica has ten classrooms fitted out with all you will need during your course. The school also has photocopying facilities, wireless internet and a well-stocked resource library. For refreshment we provide a tea and coffee making area and there is a small shop selling snacks on-site. Around the school you will find restaurants, bars, cafes etc. and the public transport network makes travelling further afield hassle free.
The course in Santa Monica is generally offered in the third week of each month and classes run from 5:30 p.m. to 10:30 p.m. on Wednesday to Friday and from 9:00 a.m. to 6:00 p.m. on Saturday and Sunday. Class sizes are usually kept low at around ten or so students to enable each trainee to benefit from individual support from our teacher trainers. Another benefit of our Santa Monica course is that it takes place in a working ESL school enabling trainees to carry out practice sessions with genuine English language students.
Accommodation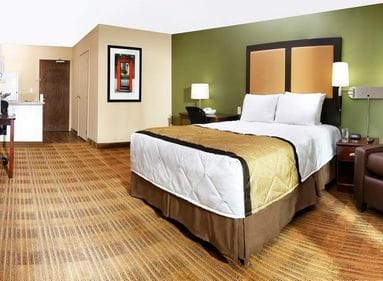 During the course in Los Angeles you can choose any accommodation that you prefer as there are countless options available across all budget ranges. When making a decision it is worth noting that the city covers a vast area that can be difficult to navigate due to traffic congestion and the sheer size of the urban area. To avoid long and tiring commutes to the training center we recommend staying as close as possible. One option we can recommend is apartment-style accommodation that is conveniently situated within an easy journey of the school.
Our optional accommodation is often a popular choice as it includes a private kitchenette in every room which allows you to cook for yourself and therefore make a significant saving on your overall budget. The kitchen area is equipped with all the essential items including refrigerator, stovetop, microwave and coffee maker. The room rate includes daily breakfast and onsite you will also find laundry facilities and Wi-Fi internet. Accommodation arrangements can be finalized once you complete a booking for our course in Los Angeles.
Course dates

Coming soon...
We are presently in the process of establishing a new course in Los Angeles and therefore there are currently no dates available for this location. We anticipate that the course should be running here within the next 6-8 months. If you would like to attend a course at this location, please let us know and we will send you full information you as soon as the course dates are finalized.
Please check out our other course locations if you wish to attend a course before this one becomes available...
Course fees
The total price is divided into: deposit and balance.
The deposit may be paid via a) credit card b) Paypal c) wire transfer d) Western Union.
The balance of the course fee must be paid by cash, PayPal or bank transfer directly to the training center on the first day of the course.
Deposit
US$ 700
to be paid in advance
+
Balance
US$ 595
to be paid on arrival
Accomodation Fees
The accommodation fees are not part of the course price and you are free to choose whichever accommodation option you prefer.
You are not obliged to use the accommodation provided by the school and you are welcome to make your own accommodation arrangements. If you choose to use our accommodation, it should be paid for either by cash, PayPal or bank transfer directly to the school at the start of the course.
per night
US$ 69
(to be paid on arrival)
To be booked directly through Motel 6 LAX