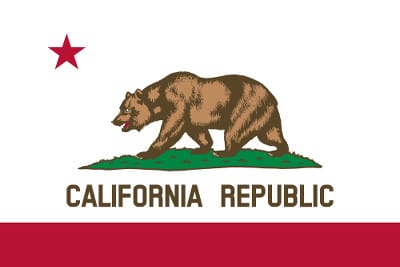 Sign up for our in-class TEFL/TESOL training course at our California location and spend four action-packed weeks in one of America's most exciting destinations. Ever since the famous Gold Rush, California has seen mass waves of immigration from all directions. "The Golden State" is one of America's most ethnically diverse areas and also the most populous state in the country. Its long history and beautiful natural scenery with stunning beaches, bays, mountains and even deserts make California a splendid destination for your TEFL/TESOL course.
Northern California is home to the state's capital of Sacramento. It is also ideal for wine making and has some of the best wine producers in the country. On top of that, San Francisco is also located in northern California in the Pacific Bay area. In fact, San Francisco is one of the most visited cities in the USA and features a great selection of exciting attractions. The beautiful Golden Gate Bridge is the landmark of the city and can be spotted from various places around town. Other interesting sites include Fisherman's Wharf, Golden Gate Park, Pier 39 and Alcatraz Island. San Francisco is one of the most liberal cities in the USA, which is rooted in its history of being a hippie stronghold in the 60s and 70s.
The most famous wine country in California is Napa Valley, just north of San Francisco. In fact, the area features over 400 wineries, making the valley one of the best wine-making regions in the world. However, wine is only the beginning of your adventure in the valley. Stay at luxurious spa resorts, lovely B&Bs or contemporary hotels. Fine dining options using local ingredients, including wine, should be on top of your list. A popular activity in the valley is a hot air balloon ride over the endless vineyards. As you can see, Napa Valley is filled with adventure.
The southern part of California is blessed with the year-round great weather and lots of premier beach destinations. However, the city of Los Angeles is definitely an especially unique location to visit. Experience the glitz and glamour of the rich and famous in LA by taking a celebrity house tour or stroll down the Hollywood Walk of Fame. Visit Venice Beach to relax or take a short drive up to Santa Monica Pier and experience American nostalgia at the place where the famous Route 66 ends. Fine dining, exclusive nightlife, and splendid outdoor opportunities make Los Angeles a popular destination among Americans and international visitors.
Education also leads thousands of visitors to California as the state features a selection of prestigious Ivy League schools, such as Stanford, Berkeley, and UCLA. Our experienced staff is ready to share their knowledge of years of work as ESL teachers around the world. Our TEFL/TESOL training course in California is the perfect stepping-stone towards your international ESL career.