Check out our Special
Offer for this
course!
Make a deposit payment to secure your place on a course before the end of the month and qualify for a free advanced level online course. You can choose from the 50-hour young learners (CTEYL) or business English (CTBE) certificate courses or the 250-hour online diploma course.
USA
Location / USA / San Diego California
TESOL Certification San Diego California | TESOL USA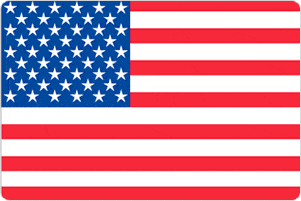 San Diego is a city that benefits from astounding natural attractions such as the beautiful Californian coast with miles of sandy beaches, magnificent mountains and lush valleys, not to mention a climate that is warm throughout the year. It is also a city that has many man-made attractions such as Mission Bay and Balboa Park that provide a wide range of entertainment options including amusement parks, museums, galleries, theaters and music venues. When you add all the other activities that the city has to offer such as sunset cruises and whale watching trips, it is easy to see why so many choose San Diego, California as the place to take their TEFL/tesol course.
Once a small backwater town living in the shadow of its more illustrious neighbors, it was the arrival of the railroad that sparked San Diego's original growth followed by its development as an important naval base. Since then, San Diego has gone on to become a thriving modern metropolis and is now one of the country's fastest growing cities due to burgeoning healthcare and biotechnology industries.
The main attraction in San Diego is probably the magnificent Balboa Park, a vast area that encompasses numerous gardens, miles of paths and walkways, dozens of museums, theaters, San Diego Zoo and a wide variety of shops, restaurants and cafes. Another major attraction is Mission Bay, the largest man-made aquatic park in the country, which is a fantastic place to spend the day with its miles of sandy beaches that wind around a number of islands and islets. This part of the city is the perfect place for learning to sail or jet-ski or simply to take a leisurely bike ride along the sandy pathways.
The historic Gaslamp Quarter is the cultural epicenter of downtown San Diego and is home to some of the city's best theaters, galleries and museums, as well as a plethora of restaurants, pubs and shops catering to all tastes and budgets. The area also plays host to many festivals and parades throughout the year including the Mardi Gras carnival and various live music and theater events. San Diego has also developed a popular craft beer scene with over 70 craft breweries operating in the area; some of which have won international recognition for their beers. Other attractions include SeaWorld San Diego and Legoland California which is just a little way up the coast.
With a fantastic coastal location, a well-equipped training center and friendly, professional training staff, you cannot go wrong by choosing San Diego as the place to earn your TEFL/TESOL certificate and to take your first steps on the road to becoming a successful English teacher.
About the School
Course Dates
Course Fees
Accommodation
Apply Now!