Check out our Special
Offer for this
course!
Make a deposit payment to secure your place on a course before the end of the month and qualify for a free advanced level online course. You can choose from the 50-hour young learners (CTEYL) or business English (CTBE) certificate courses or the 250-hour online diploma course.
France
TESOL Certification Paris | TESOL France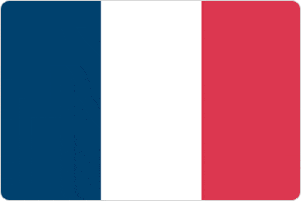 There is nothing that can be said about paris that hasn't been said before; it really is an unbelievable destination to take a tesol course. From everywhere come things that demand your attention, with sights, sounds, smells and tastes that attack your every sense. What can be more quintessentially french than the romance that runs along the River Seine, huge landscapes painted on canvases, or enjoying a cappuccino in a café while discussing the finer points of French cuisine? Whatever your best opinions of france, Paris will surpass them.
While taking the TESOL course our students can fill their views with hugely impressive monuments and works of fine art, satisfy their taste buds with the famous French cheese, wine, chocolate and seafood and enjoy the contrasting feeling of fear and joy while looking down from the top of the Eiffel Tower.
Justifiably known as one of the most popular tourist locations in Europe, Paris attracts visitors from all over the world. Regardless of age, race, culture, gender or nationality, there is something for everyone in Paris. It is blessed with a charm and romance perhaps unrivalled anywhere else in the world. The typical Parisian outlook of enchantment is matched by its beautiful landscape, and for those with a heart and a soul looking to express themselves, Paris might the ideal TESOL location for you.
Before, during and after your TESOL course, the famous museums and sights are waiting to be experienced, from the famous Eiffel tower to the masterpieces of The Louvre. There is however, a lot more besides the things you may know. Travel a short way by bus or on the metro line, and there is a side of Paris you will not have seen before. Here, traditional French culture is intertwined with Vietnamese or Arabic influence. Mysterious shops and café bars lie waiting to find your own Parisian treasure, or for you to enjoy a vin blanc from a sun drenched terrace. Wherever it is you go, you are sure to find a part of Paris of your own to fall in love with.
By night Paris is illuminated, and TESOL trainees will be able to immerse themselves in the rich heritage and culture that surrounds the city. The abundance of world famous, landmarks, museums and art galleries is unparalleled anywhere else. Its major influence in global, politics, art, culture, science, entertainment and of course fashion, means that Paris today finds itself and one of the business and cultural capitals of the world.
Aside from the countless monuments and attractions to see, Paris has plenty more to offer. Known by many as the real cinema capital, it has a rich history of cinema and music. Jazz, avant-garde and salsa are all heavily represented, while it is also home of Europe's most vibrant active African music scene. The cuisine of Paris has led to it being know and the "city of gastronomy" and its examples can be enjoyed in the many excellent café, bars and restaurants that are spread all over the city. Perhaps the real beauty of Paris though, is how it combines all this vibrancy with a sense of real countryside charm. Amongst the lights and sights that stun the senses, are places of real tranquility and solitude for you to find yourself. Whatever it is that you are looking for during your TESOL course in france, Paris will provide it.
About the School
Course Dates
Course Fees
Accommodation
Apply Now!