STARTBODY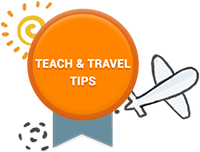 France is a very promising destination for a qualified EFL teacher. There are positions available in most major cities but the vast majority of work is in Paris. Language schools in Paris cater primarily to teaching business people and any previous knowledge/experience of business is useful. France also seems to be one of the easier EU countries for non-EU passport holders.
Sample Jobs
1. ESL Teaching Position For TESOL Qualified Teacher.
A French School in Paris which specializes in phone teaching to professionals is looking for a qualified ESL teacher to take over a teaching position.
Please apply to this position if you have an undergraduate degree plus a TESOL certificate and you have a genuine desire to teach English with a communicative approach. You must be native in English and fluent in French. Some experience teaching to French students would be a great asset. Our learners need to improve their oral skills since more or less 70% of the communication in their work is over the phone and face to face. We need someone with good relation skills who can ease their sense of inadequacy and fear of failure.
The teachers should have a large cultural knowledge and maybe a specialty.
We offer the learners the possibility to be taught from 7 am to 10 pm French time, therefore the teachers will have the opportunity to work according to their schedule. The teacher must have access to Internet and to a cheap phone service for the lessons.
Salary is according to qualifications and experience. We differentiate payment for the teaching from the call fees.
2. Teach English in the suburbs of Rennes, France.
LCI Bretagne Languages is a fast expanding section of LCI's Brittany Offices. We work with the telecom industry in Lannion but also have other clients in Rennes.
Our work consists of:
Putting in place IT solutions to manage information systems.
Developing multilingual technical training and promoting the global development of our clients' products/services.
Documenting products and services in a wide range of languages.
Designing, developing and maintaining "showcase" websites and multilingual commercial websites.
Designing, developing and producing communication materials.
With 200 associates and 10 sites in France and Luxembourg, LCI Group is where cutting-edge skills are combined to meet various requirements of industrial and commercial companies operating in areas of high technology.
We are currently looking for an English Language Teacher for our Rennes office.
Responsibilities
Your mission is in Further Education: to teach small groups of adults, either in their premises or in our offices in Bruz.
Qualifications
You must be English Mother Tongue and either have experience teaching EFL to adults or be qualified. Qualifications should be TESOL or equivalent.
Salary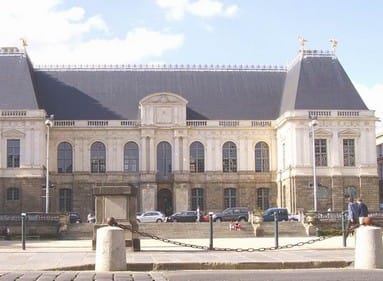 This is according to qualifications and experience.
Register now & get certified to teach english abroad!
---
---
ENDBODY
Register for your TEFL/TESOL Course!
1

The registration process is free and does not commit you in any way.

2

Anyone fluent in English and aged 18+ is eligible for our courses.

3

No previous experience or qualifications are required.

4

Register today and receive a free e-guide covering the basics of TEFL/TESOL.

5

All online courses are entirely flexible and self-paced. Work at your own pace in your own time!
The personal information we collect on this page will be treated in accordance with our
privacy policy
.
By submitting this form you declare to have read and agreed to the
Terms & Conditions
.