Check out our Special
Offer for this
course!
Make a deposit payment to secure your place on a course before the end of the month and qualify for a free advanced level online course. You can choose from the 50-hour young learners (CTEYL) or business English (CTBE) certificate courses or the 250-hour online diploma course.
TESOL Certifications in Brittany | France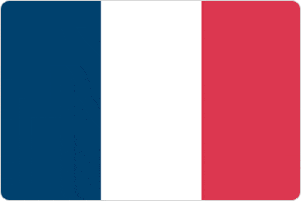 For a fascinating experience of the 'real' france, our tesol course in Brittany is ideal. Culture, cuisine, romance and history are all factors which combine to make france one of the most popular destinations in the entire world, and one of our most sought after TESOL locations. As a gateway to teach English in France, Europe and the rest of the world, Brittany may be the perfect location for you.
Whatever nationality a person is, there is something about France that seems to appeal and capture their attention. Perhaps it is its world class cuisine and famous vineyards, which produce some of the world's finest wine and champagne. It may be the awe inspiring countryside, running for miles with rolling green hills and forests, which hide ruins of once great castles, and villages that seem to have remained untouched for hundreds of years. Maybe it is the culture of Paris, with the Louvre and Eiffel Tower at its forefront. Whatever it is that seduces you, France has it.
Our TESOL course in France can be found in the charming village of Plelauff, bordering, the famous Nantes-Brest Canal. We are nearby to a number of small medieval towns and the dominating cliffs of the rugged coastline, right in the central region of Brittany.
The central location of Plelauff makes it perfect to experience everything France has to offer. There are a number of nearby attractions, while you can also get away from your troubles in this tranquil, beautiful little village.
For the active people amongst you, the areas around Plelauff offer quad-biking in Caurel, international dance classes at the Carmina Centre and horseback riding. For those who like their activities more relaxed, there is walking and cycling through the beautiful scenery all around the village, or along the canal path. You can also fish in this same canal. In Carhaix (a 20-minute drive away) you can play golf, go ten-pin bowling and go-karting, or you can visit the restaurants, shops and cinema in Rostrenen. Plelauff itself has a friendly local bar, church and the beautiful Notre-Dame-de-la-Croix chapel.
You won't be surprised to hear that the village's local cuisine is excellent. France is famous for its food, and the variety of creperies, pizzerias, cafes and restaurants to be found here, certainly live up to that reputation.
The opportunity to experience the fine French wine and cuisine, enjoy the French sunshine, and visit the rugged coastline which hides thousand of inlets and bays await you in Brittany. Some of the most breathtaking scenery in the world will be your surroundings, which is why there is perhaps no better location to take a TESOL course in France.
Apply Now!