Check out our Special
Offer for this
course!
Make a deposit payment to secure your place on a course before the end of the month and qualify for a free advanced level online course. You can choose from the 50-hour young learners (CTEYL) or business English (CTBE) certificate courses or the 250-hour online diploma course.
USA
Location / USA / Ann Arbor Michigan
TESOL Certification Ann Arbor Michigan | TESOL USA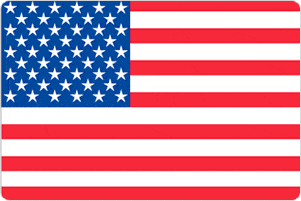 If you are looking for an exciting town offering diverse outdoor activities, a rich selection of art galleries and culinary delights, come to Ann Arbor! We offer our extensive in-class TEFL/TESOL training course in the beautiful city of Ann Arbor in Michigan, usa. During the course, you will learn everything you need to know to become a professional teacher and start your international teaching career. But why should you choose Ann Arbor? The city is small in size but offers all the excitement of a big city. Located on the Huron River, there are plenty of opportunities to fully explore nature and engage in outdoor activities. Plus, the city's University of Michigan is a leading provider of education and high-tech in the United States. Ann Arbor is the perfect stepping-stone into your career teaching English as a foreign language.
Due to its location on the Huron River, the people of Ann Arbor love to spend their free time out in nature. Watersports are very popular during the summer months, including kayaking, canoeing, fishing and swimming. If you don't want to get wet, try out some of the best hiking and biking trails in the nation, leading you through picturesque forests, valleys and mountain areas. Food lovers will also find plenty of interesting eateries where they can try out local and international delicacies. Ann Arbor is also home to eight independent breweries, including the Wolverine State Brewing Company, the name givers for the local football team. Arbor Brewing Company, Grizzly Peak, Jolly Pumpkin, and Blue Tractor are also among the most renowned and oldest breweries in town.
As mentioned, Ann Arbor is home to a great football team, the Wolverines. During football season, "The Big House" is full of people from near and far who are looking to watch the team compete on Saturdays. Should you prefer indulging in the arts rather than sports, you must check out the city's different galleries. In July, the annual Ann Arbor Art Fair takes place and features local and international artists. Downtown is transformed into an open-air exhibition where the artists display their most unique arts and crafts. As you can see, there is something for everyone in Ann Arbor!
Our training center is situated in downtown Ann Arbor and is modernly equipped with all the facilities you will need during your course, including printers, copiers, computers with internet access and refreshments. During the course, our teacher trainers will work closely with you and provide useful feedback after each teaching session. After completing the course you will have access to post-course services, such as job-hunting assistance, resume writing and interview preparation. You can be sure that we will find a suitable teaching position that will meet your needs and wishes. If you join our training course in Ann Arbor, you can soon call yourself a certified ESL teacher and start working all over the world.
About the School
Course Dates
Course Fees
Accommodation
Apply Now!