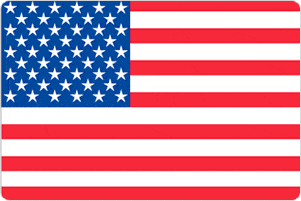 If you are looking for an exciting town offering diverse outdoor activities, a rich selection of art galleries and culinary delights, come to Ann Arbor! We offer our extensive in-class TEFL/TESOL training course in the beautiful city of Ann Arbor in Michigan, usa. During the course, you will learn everything you need to know to become a professional teacher and start your international teaching career. But why should you choose Ann Arbor? The city is small in size but offers all the excitement of a big city. Located on the Huron River, there are plenty of opportunities to fully explore nature and engage in outdoor activities. Plus, the city's University of Michigan is a leading provider of education and high-tech in the United States. Ann Arbor is the perfect stepping-stone into your career teaching English as a foreign language.
Due to its location on the Huron River, the people of Ann Arbor love to spend their free time out in nature. Watersports are very popular during the summer months, including kayaking, canoeing, fishing and swimming. If you don't want to get wet, try out some of the best hiking and biking trails in the nation, leading you through picturesque forests, valleys and mountain areas. Food lovers will also find plenty of interesting eateries where they can try out local and international delicacies. Ann Arbor is also home to eight independent breweries, including the Wolverine State Brewing Company, the name givers for the local football team. Arbor Brewing Company, Grizzly Peak, Jolly Pumpkin, and Blue Tractor are also among the most renowned and oldest breweries in town.
As mentioned, Ann Arbor is home to a great football team, the Wolverines. During football season, "The Big House" is full of people from near and far who are looking to watch the team compete on Saturdays. Should you prefer indulging in the arts rather than sports, you must check out the city's different galleries. In July, the annual Ann Arbor Art Fair takes place and features local and international artists. Downtown is transformed into an open-air exhibition where the artists display their most unique arts and crafts. As you can see, there is something for everyone in Ann Arbor!
Our training center is situated in downtown Ann Arbor and is modernly equipped with all the facilities you will need during your course, including printers, copiers, computers with internet access and refreshments. During the course, our teacher trainers will work closely with you and provide useful feedback after each teaching session. After completing the course you will have access to post-course services, such as job-hunting assistance, resume writing and interview preparation. You can be sure that we will find a suitable teaching position that will meet your needs and wishes. If you join our training course in Ann Arbor, you can soon call yourself a certified ESL teacher and start working all over the world.
Register now & get certified to teach english abroad!
The School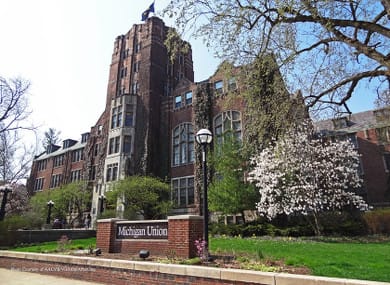 What better place could there be to take your TEFL/TESOL training course on "North America's Fresh Coast"? Ann Arbor received this nickname due to its exquisite location among a group of pristine lakes. However, you will not only find beautiful lakes in Ann Arbor but also dune lands and even cliffs that you can explore on foot or by bike. The great thing is, once you come to Ann Arbor for your TEFL/TESOL course, you will have enough time to fully embrace the area's natural landscape.
Throughout your training, our experienced teacher trainers will guide you from step one towards your goal of becoming a successful ESL teacher. Our center is located in downtown Ann Arbor close to restaurants, shopping and entertainment.
Most visitors see no better way to explore the local culture than by participating in the Blue Coast Artists Cultural Heritage Tour. During the tour, travelers visit local farms, wineries and craft shops to get an insight into the city's history and culture. Those interested in architecture will appreciate the city's many fascinating buildings from the 1860s, and the famous red sculpture that looks over the city.
Each class of trainees consists of 10 people or less. This way, our teacher trainers are able to focus on each trainee's individual needs. In the third week of training, each trainee also gets the opportunity to improve their practical teaching skills by holding their own lessons. These classes are held on Wednesday from 5:30 p.m. to 10:00 p.m., and on Saturday and Sunday from 9:00 a.m. to 5:00 p.m.
Accommodation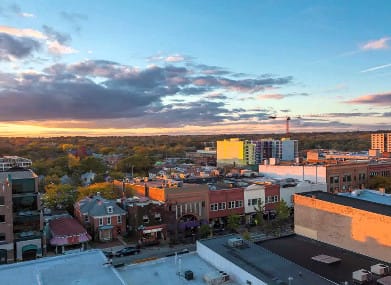 One of the most interesting cities to visit in the United States is the city of Ann Arbor in the state of Michigan. Each year, thousands of visitors come here to explore its beautiful surroundings. Students also love this city because of its excellent university and educational programs. That is why there is a great selection of housing options for visitors and students alike.
Our trainees generally prefer to stay at one of the following two accommodation options: the Bell Tower Hotel (complimentary breakfast and internet access), and the Wyndham Garden Ann Arbor (free breakfast and Wi-Fi, swimming pool and café). Both hotels offer reasonable prices and are located very close to our training center.
We are happy to help arrange housing for your stay in Ann Arbor. Should you wish to book the options mentioned above or arrange other options, please let us know and we will provide more information.
Course dates

Coming soon...
We are presently in the process of establishing a new course in Ann Arbor Michigan and therefore there are currently no dates available for this location. We anticipate that the course should be running here within the next 6-8 months. If you would like to attend a course at this location, please let us know and we will send you full information you as soon as the course dates are finalized.
Please check out our other course locations if you wish to attend a course before this one becomes available...
Course fees
The total price is divided into: deposit and balance.
The deposit may be paid via a) credit card b) Paypal c) wire transfer d) Western Union.
The balance of the course fee must be paid by cash, PayPal or bank transfer directly to the training center on the first day of the course.
Deposit
US$ 700
to be paid in advance
+
Balance
US$ 595
to be paid on arrival
Accomodation Fees
The accommodation fees are not part of the course price and you are free to choose whichever accommodation option you prefer.
You are not obliged to use the accommodation provided by the school and you are welcome to make your own accommodation arrangements. If you choose to use our accommodation, it should be paid for either by cash, PayPal or bank transfer directly to the school at the start of the course.
per night
US$ 69
(to be paid on arrival)
To be booked directly through Motel 6