Check out our Special
Offer for this
course!
Make a deposit payment to secure your place on a course before the end of the month and qualify for a free advanced level online course. You can choose from the 50-hour young learners (CTEYL) or business English (CTBE) certificate courses or the 250-hour online diploma course.
Home / Argentina / Buenos Aires
TESOL Certifications in Buenos Aires | Argentina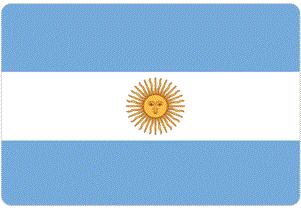 Our tesol course in Buenos Aries, Argentina is the ideal place to take a TESOL course for those looking to take advantage of the thriving job market in South America. It is also a fascinating city in which to live, work and study and you are sure to never be bored during your time with us or later on as you pursue your teaching career. If you are planning on moving on after your course, Buenos Aries is an ideal base from which to explore opportunities in other South American countries. With an internationally recognised TESOL certificate from ITTT in Buenos Aries, you will have no problem finding a job that is right for you in Argentina or beyond.
With so much to see and do in Buenos Aries it is difficult to know where to start planning your adventure. The city is a multicultural melting pot with numerous different ethnic groups calling Buenos Aries home. The architecture is strongly influenced by European styles and the city is known as the "Paris of South America". Theatre goers are served by several theatres regularly showing plays, musicals and opera and the city is home to a thriving music scene. Football plays a central part in the social lives of Buenos Aries residents and there is always the opportunity to catch a game at one of the local parks or on television at a bar. Food is also an important part of Argentine life and you will be able to get your fill of local dishes of barbecued beef not to mention the many restaurants serving international cuisine. The city is famed as the home of the tango and you will always find somewhere to watch it being performed or learn how to dance it yourself. We also offer Spanish courses for those wishing to learn or to improve their Spanish skills and there is no better way to get to know the local residents or Porteños as they are called.
Apply Now!