Check out our Special
Offer for this
course!
Make a deposit payment to secure your place on a course before the end of the month and qualify for a free advanced level online course. You can choose from the 50-hour young learners (CTEYL) or business English (CTBE) certificate courses or the 250-hour online diploma course.
TESOL Certifications in Cusco | Peru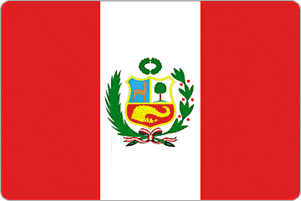 Once the capital of the Incan empire, Cusco is rich in the history of the Incas and the Spanish colonialists and has been designated as a UNESCO World Heritage Site. The city serves as the gateway to Machu Picchu, one of the new Seven Wonders of the World and is a great base from which to explore the wider region. A number of day and weekend trips can be planned from the city as well as treks and adventure tours to surrounding sites such as Sacsaywaman, Q'oricancha, and the Sacred Valley and local villages. In the city itself you can visit the many fascinating museums and historical sites as well shop at the numerous local markets.
Our training centre in Cusco, peru has modern facilities and well-equipped classrooms. Teaching practice is done with real Spanish-speaking students to give you a truly authentic classroom experience as you train. Outside of the classroom you will find plenty to occupy your free time whether it's visiting Machu Picchu, exploring the many interesting sites in the city or hiking in the beautiful Sacred Valley.
Peru is an amazing place to earn your TESOL certification and if you sign up for our tesol course today, you could be studying in one the most popular destinations in South America before you know it. Bear in mind that completing your training here does not mean that you have to stay in Peru to teach. Our certificates are internationally recognised and our lifetime jobs guidance will help you find work wherever you decide to move onto next. However, after experiencing all that Cusco and Peru have to offer, you may well decide that you never want to leave.
Apply Now!