Check out our Special
Offer for this
course!
Make a deposit payment to secure your place on a course before the end of the month and qualify for a free advanced level online course. You can choose from the 50-hour young learners (CTEYL) or business English (CTBE) certificate courses or the 250-hour online diploma course.
USA
Location / USA / Las Vegas Nevada
TESOL Certification Las Vegas Nevada | TESOL USA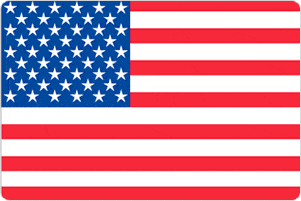 With a warm, pleasant climate and round-the clock entertainment, Las Vegas really is a city like no other. Where better to complete your training than this fantastic city in the southwestern state of Nevada, home to one of the world's most popular entertainment districts that is simply bursting with casinos, resorts, bars, theaters and nightclubs. Visitors to the city can enjoy a huge range of diverse attractions day and night, and not all of it is limited to the major casinos. Shopping is big business in Vegas, while eating out also offers endless choice, from classic American diners to world-class international cuisine. No matter what you like to do in your free time, you are sure to find it in vibrant Las Vegas.
The city's modern-day history began over 100 years ago, but it wasn't until the 1950s that the city started to become widely known as a popular tourist resort. In recent decades Vegas has done much to shake off the slightly seedy reputation it gained in its early years, and it is now widely regarded as one of the top must-see destinations in the usa. Although the gaming floors of world famous casinos such as Caesars Palace, the Mirage, and the Palazzo still dominate the city's entertainment scene, you will also find a whole range of other attractions including Broadway musicals, live music featuring global stars, and magic shows on a grand scale.
As Las Vegas is geared towards non-stop fun and entertainment, one visit is rarely enough to do the city justice. If you find that you need some respite from the casino floor you can visit one of the city's vast shopping malls that provide extraordinary themed experiences such as the cobbled streets of paris and the Grand Canal of Venice, complete with gondola rides. Free attractions such as the Fountains of Bellagio, the erupting volcano at the Mirage, and the Fall of Atlantis show at Caesars Palace are also popular ways to pass the time without breaking the bank. Whatever your budget, the 'Entertainment Capital of the World' is surely the most unique and exciting destination for anyone to complete their TEFL/TESOL training course.
About the School
Course Dates
Course Fees
Accommodation
Apply Now!