Home / Location / USA / Nevada
TEFL Nevada | TEFL Usa
TEFL Courses in Las Vegas Nevada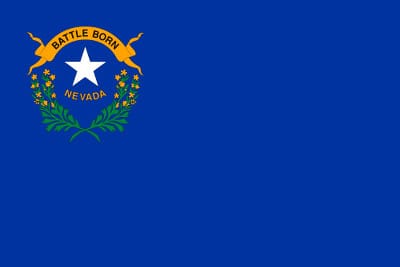 Come and join our TEFL/TESOL training course in Nevada and you will be able to spend four exciting weeks in one of America's most thrilling states. Every year, many million tourists from around the world come to Nevada to explore its deep history, natural scenery, and vibrant cities. Across its five regions, tourists have the chance to explore a wide range of different places ranging from deserts, canyons, rivers to entertainment hubs and upscale dining experiences. The city of Las Vegas is the state's most visited area due to its worldwide popularity and reputation for being an incomparable entertainment destination. However, Nevada has a lot more to offer than the exciting city of Las Vegas.
The northern part of Nevada features scenery like in old Western movies. In fact, the area is also called "Cowboy Country", as the profession is still alive in this part of the country. Red Rock Canyon is a great example for Nevada's beautiful scenery. You can explore the park just like the cowboys on horseback, rent a bike or simply follow the hiking trails. A lot of people also come here for rock climbing, especially during the annual "Red Rock Rendezvous", one of the biggest rock climbing festivals in the world. If you are in the northern part of Nevada, stop by Route 375 if you dare. It is said to be one of the most active hotspots for extraterrestrial sightings in the world. Countless accounts of UFO sightings have been reported in this area of Nevada.
Continue further south and you will come to Reno, one of the most exciting cities in the state. Be sure to visit the local art district and the famous Arch statue in the city. Take a stroll along Truckee River and take in the lovely charm of the city. If you have the chance, take out a boat or kayak on the river to get a unique perspective of Reno. If your time allows, watch a Reno Aces game and stop by the Automobile Museum.
Nevada also features a collection of different hot spring. Bog Hot Springs are a great destination for anyone looking for a unique experience in Nevada. There are countless resorts, guesthouses, and hotels in the area offering easy access to the springs and relaxing spa packages. If you are looking for a more remote location, visit Spencer Hot Springs in the middle of the Nevada desert.
When in Nevada, you absolutely must visit Las Vegas. Even if you are into gambling and casinos, Las Vegas will blow you away. State-of-the-art entertainment, such as concerts, live music, and shows make your time in Vegas unforgettable. A lot of people also visit the city because of its upscale dining experiences. In fact, you will find some of the best buffet and fusion options in the country right here in Las Vegas.
You will probably be surprised to hear that Nevada is also a popular destination for higher education in America. The College of Southern Nevada and the University of Nevada operate campuses across the entire state attracting thousands of students to join their programs. Our training center also enjoys a high reputation in the ESL field and is the perfect start for your ESL career.
TEFL Courses in Las Vegas Nevada
Apply Now!