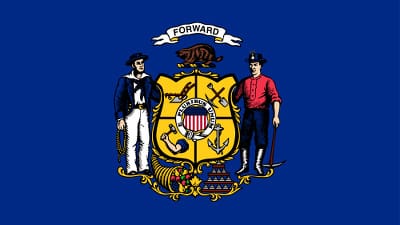 Join our TEFL/TESOL course in Utah and explore one of the most exciting US states for four weeks. Home to vibrant red canyons, gushing rivers and dry deserts, Utah is definitely worth checking out. Thousands of years ago, the area of Utah was populated by Native Americans of the Ute-Aztecs and Navajo tribes. Still today, you can see some of their historic artifacts in the Utah's museums, exhibition halls, and galleries. Today, Utah is a major tourist destination for travelers looking for adventure, nature, and history. When you spend four weeks in Utah for our training course, you will have plenty of time to explore all that the state has to offer.
You can clearly see how the wind, water and time have changed and influenced Utah's landscapes over millions of years. When you are in Utah, visit as much as you can of the national historic sites, national parks, national historic trails, national recreation areas, and national monuments. It's not hard to stay active and fit in Utah when there are miles and miles of hiking and biking trails available throughout the state. Take in history by visiting the may fossil areas discovered in Utah's national parks.
Utah has five national parks that attract many millions of visitors per year. Canyonlands Park is a great place to watch the sun rise over the different red rocks. Once part of a giant ocean, Capitol Reef National Park is the best place to spot fossils from creatures that do not exist anymore. Follow the trails along some of the tallest rock hoodoos in Bryce Canyon National Park or rent a mountain bike and follow the paths of Zion National Park. If you prefer, take the fast route and try white water rafting through the canyons. Arches National Park features some of the most beautiful stone formations in the shape or bows and is also a great place to watch a stunning sunset.
When Mormon pioneers arrived in Utah in 1847, they decided to settle in Salt Lake City. This is also the place where they constructed the largest and most influential Mormon structure, the Salt Lake Temple. However, Salt Lake City is home to far more attractions than the impressive temple. In fact, you can visit numerous museums, theaters, exhibitions, and live music venues when in town. What's especially interesting is Salt Lake City's culinary options, offering many different restaurants with local and international specialties. You will have a great time explore Salt Lake City when in Utah.
Our experiences teacher trainers welcome you to join our in-class program in Utah. They are ready to pass on their skills and knowledge after years of work in the ESL field around the globe to make you competent teacher. After graduating from the course, you will hold in hand a valuable teaching qualification allowing you to work in different parts of the world as an English teacher.