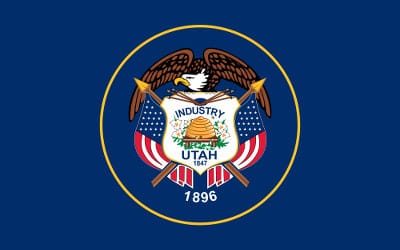 Join our TEFL/TESOL course in Oregon and you can spend four exciting weeks in one of the most interesting states in the USA. Oregon is filled with green forests, rivers, lakes, tall mountains and a splendid Pacific coast. On top of that, the state has a long history dating back thousands of years of Native American population. Oregon is the 9th largest state in America and a great place to escape the city. However, you can also find vibrant cities in Oregon, such as Portland for example. If you decide to come to Oregon for your TEFL/TESOL course, you have plenty of time to explore all that the state has to offer.
The locals say you best explore Oregon's wonders on foot as it offers miles and miles of hiking and biking trails throughout the state. Start your journey at Mt. Hood, the state's landmark. You will recognize its snowy peak from far away. In fact, the peak is made up of eleven glaciers spiraling down Mt. Hood. That means you can enjoy winter sports activities throughout the entire year at the six skiing areas. If you do not want to ski or snowboard, simply head up to stay at one of the many lodging options on Mt. Hood where you can admire the splendid view from in front of the fireplace. In the spring, the area around the mountain shine in all different colors and the scent of lavender is in the air. When the wildflowers lose their colors in fall, countless apple and pear trees are covered in fresh fruit ready to be picked.
Oregon's Pacific Coast is great for surfers looking for high waves. It's a windy coastline meaning you won't find too many brave people in bathing suits trying to get a tan. However, you will find lots of action-packed activities and beautiful scenery. For example, if you are interested in riding waves, you simply relax in one of the many quiet tide pools. After that, hike around some of the coastal trails and pass by charming small towns and lovely bays with lighthouses. You will be amazed how much great restaurants you will find along the way offering some of the freshest and most delicious seafood in the region. Oregon is also a hotspot for gray whales and other large aquatic mammals. There are plenty of cruises taking you on whale watching excursions around the different bays. Another great site is the Painted Hills. These are million-year-old clay stones in red, orange and yellow that change their hues according to the weather.
The city of Portland is the largest in the state and a vibrant metropolis. It is famous for its great culinary choices of restaurants, bars, pubs and coffee shops. It's also home to state-of-the-art museums, galleries, arcades and live music venues. Forest Park is Portland's proudest attraction as it is America's largest urban park with 40 miles of trails of pure nature in the city.
Join our TEFL/TESOL course in Oregon and you will be impressed by nature, history, and welcoming people. Our program will be your stepping-stone towards an exciting career in teaching English as a foreign language in different parts of the world.