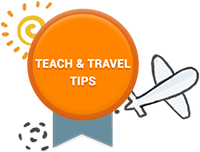 The current demand for TESOL teachers in Egypt is quite high. In locations such as Cairo, Alexandria, Heliopolis, Maadi and Zamalek there are opportunities for qualified EFL teachers, while in other parts of the country the prospects are still good. There is work in the business and tourism sectors, as well as in private language schools which are numerous in the major cities. Qualified teachers should also have little trouble in arranging private tutoring work.
Sample Jobs
1. Maadi, Egypt - TESOL job
The Sakkara Language School is seeking highly motivated, enthusiastic English Teachers for different school stages. We are a Private English Language School located in Maadi, Cairo, Egypt. The School Stages are Kindergarten, Primary Level, Preparatory Level, and Secondary Level. We also have an IGCSE Program and an American High School Diploma on campus. The School was established in 1993 to serve the Egyptian Community, American Community, and British Community. Since 1993, the school has expanded very quickly. The number of students in 1994 was 34, while last academic year it was 960. Our success comes from the open-minded mentalities of the School Board, and also from the diverse enthusiastic staff.
Last academic year, we had 18 foreign teachers (Americans, Canadians, Australians, British and French). The different ideas, skills, and cultures are welcomed to enhance and motivate the students to study English, which is the first Language in the school beside the Arabic Language. The students study all Sciences in English starting from the early years. Number of students in each class varies from 20-25 students.
We are looking for teachers with the following qualifications:
Bachelors Degree
Native Speaking English Teachers. TESOL preferred
Excellent communicative skills with children
New graduates are encouraged to apply
Benefits include:
Working Hours 8:00 am - 4:00 pm, with Fridays & Saturdays Off
Paid Furnished Accommodation.
Paid Daily Transportation to and from School.
Paid Visa & Work Permit.
Paid Vacations.
Reimbursed Roundtrip Airfare Ticket.
2. Teachers Needed in Cairo, Egypt
The American International School of Egypt is looking for teachers for all grade levels and subjects who are interested in being part of developing a western-style education program. We need people who are eager to take on new challenges and work as team members. A willingness to invest time, energy and emotion is a must.
Cairo, Egypt has an extensive and active expatriate community. Living and working in this modern-ancient city can be the experience of a lifetime or, if so inclined, the launching-pad for a career overseas. Salary packages are low in comparison with positions in the U.S. and Europe. However, cost-of-living is low as well. Most teachers are able to cover expenses, travel on holidays and still save up to 30-40% of their salary. Egypt is surprisingly well located for traveling internationally and is also a very safe community. The people of Egypt are likely the most welcoming people you will ever encounter.
Job Requirements:
Experience Working With Young People: A teaching certification, such a TESOL is desired. Cultural Sensitivity: Open-mindedness is not enough. Your students, parents, many co-workers and neighbors will all be part of a tradition very different from yours. You will be a welcomed guest and an ambassador for western-style education. Awareness, respect and often adaption will be necessary for your success.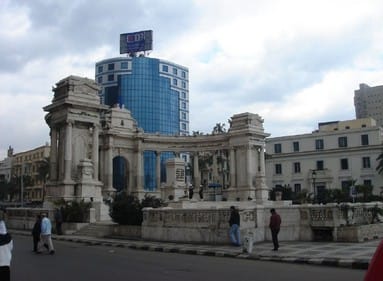 Dedication: Things don't happen easily in Egypt, and to accomplish your goals often requires an investment of time and energy. You must believe in your mission! This is true on the small scale (within your classroom) and on the larger scale (in regards to the growth of the program). Patience and Flexibility: You will need to roll with the punches and to approach frustrations with a mind to creative problem solving.
Apply now & get certified to teach english abroad!
---
Check out ITTT's Blog Posts
---