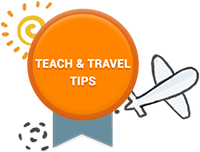 The current job opportunities in Italy for TEFL teachers are numerous. In some cities there are more jobs than teachers, while in other parts of the country the prospects are still good. In virtually every city in Italy a qualified TEFL teacher will be able to find a teaching position. Many teachers really enjoy the lifestyle that Italy offers even if the salaries are fairly low in relation to the cost of living. As Italy is an EU country work prospects favor British and Irish citizens, though there are literally thousands of Americans teaching there too.
Sample Jobs
1. Teach English in Ancona and Fabriano, Italy
With around 300 schools located in 28 countries, 53 of which in Italy, Inlingua is an international leader in language teaching and consultancy. Some major enterprises on an international scale use our services regularly. Over three hundred thousand learners attend our courses every year: businessmen, executives, professional figures, technical engineers, financial experts and sales operators.
Our schools in Ancona and Fabriano, Italy, are currently looking for dynamic and professional mother tongue teachers to teach General and Business English. The type of work covers a wide range of students, from children aged 7 years and above to high-level company executives, and offers considerable variety.
Classes are held not only in the schools, but also on the premises of participating firms, so it will be necessary to travel.
Qualifications & Requirements:
Degree in any subject an advantage, TESOL or equivalent, EU passport, valid driving license preferable.
School hours: From Monday to Saturday (morning): variable from 8.00 a.m. to 8.30 p.m. (max. 8 hours daily)
Salary: 90 hours guaranteed monthly starting from EU 11.00 per hour
2. English Teacher Required - Schio, Italy
Canterbury School is a private language centre based in Schio, a town in the North East of Italy. We are looking for a motivated, confident, enthusiastic, and lively English native teacher to teach one to one classes and groups at all ages and all levels. Tesol Certificate, or equivalent, is required. Teachers need to have a valid EU passport and a valid driving license.
Our school is wonderfully located. It is very close to cities like Vicenza, Verona and above all Venice. So, if you like teaching English as a second language, but you also love art, history, culture, and beauty, that's the perfect place for you because all these cities and many other fascinating sites are easily accessible and can be reached within one hour. If you love nature and sports, our charming mountains are near at hand and if you are fond of water… there you have the Adriatic sea and Garda lake!
We offer a full time contract, with a guaranteed minimum weekly workload. Teachers are paid 10 € net per hour (which is 18 € with VAT), the salary is usually between 1000 € and 1200€ ). Health insurance and retirement fund is paid by us. The amount is enough to live comfortably in Italy, to pay the accommodation bills, to travel as you wish, to enjoy the Italian way of life. We provide the teacher with a private accommodation which is near the school; the school pays the rent but the teacher has to pay the bills with his/her salary (they are higher in winter and lower in summer because of heating, on average 150 € every 2 months).
The usual workload will be 25 hours a week and the lessons could be in the morning, in the afternoon and in the evening (Monday to Friday). We usually try to concentrate them as much as possible, so that when teachers come to school they work for some hours, not for just one lesson.
All teachers have free access to the teacher's resource library, computers and free in-house teacher training package (both on-arrival and ongoing). In our school there is a nice atmosphere and a friendly working environment with a dynamic team.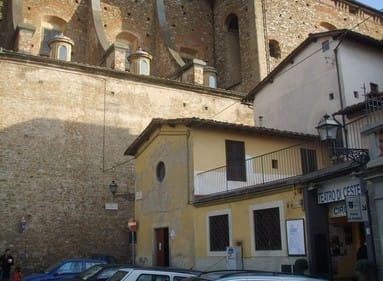 This position could be suitable for a person who wants to try a new exciting experience and who would like to have the opportunity to live the Italian life and culture.
Apply now & get certified to teach english abroad!
---
---
Apply for your TEFL/TESOL Course!
1

The application process is free and does not commit you in any way.

2

Anyone fluent in English and aged 18+ is eligible for our courses.

3

No previous experience or qualifications are required.

4

Apply today and receive a free e-guide covering the basics of TEFL/TESOL.
The personal information we collect on this page will be treated in accordance with our
privacy policy
.
By submitting this form you declare to have read and agreed to the
Terms & Conditions
.