STARTBODY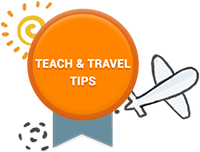 Spain is a very popular location for English teachers. Its lifestyle and climate are probably the main reasons for this. Another reason may be the easy availability of work for qualified EFL teachers. Teaching is often to younger learners but also adult and business English teaching form a significant proportion. There are literally thousands of language schools in the larger cities all of which employ native speaker teachers. Unfortunately Spain is one of the more difficult countries for non-EU passport holders.
Sample Jobs
1. Teach English in Huelva (Andalucia), Southern Spain
Well-established private English school is looking for four hard working professionals who take pride in their work and want to expand their experience. We teach English to pupils of all levels and all ages in our own building and also in companies. We offer official exams and have a modern multimedia Centre. Many of our 26 teachers have been with us for many years. If you enjoy the Mediterranean life-style and are serious about the profession. Why not send us your CV?
Essential requirements:
Degree.
TESOL or equivalent.
At least one year's experience teaching English.
Conversational Spanish.
To be dynamic, hard-working and serious about the profession and to have an affinity with children and teenagers.
Centro Edimburgo is a modern independent language school in Huelva (Andalucia) in the South of Spain with over 1000 pupils. We can widen your teaching experience as we give traditional classes to young children, teenagers, adults and company classes as well as having a multimedia Centre.
We have a staff of 26 who are mostly native and have been with us for a number of years. For this coming academic course we are looking for 4 new teachers to join our staff.
Compensation:
Pay and benefits:
Salary according to experience and working hours offered.
Company bonuses and extra working hours offered.
Help with accommodation
Development and progress sessions, seminars given along the course
We can only consider candidates for employment with us if they are EU citizens or have the appropriate papers to become legal.
2. Work and live in Madrid, Spain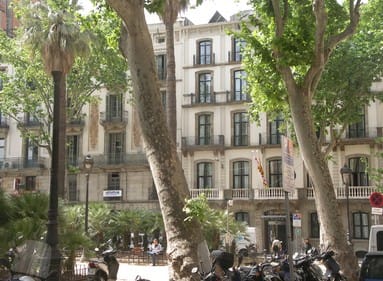 We need TESOL qualified, (or equivalent), flexible English teachers for full time positions teaching General English to children and youths. We are situated in the center of Madrid. No experience is needed.
Students ages range from 6 to 18. Class size is about 18-20 students per class.
Working hours are 8:30 to 1:30pm-Monday to Friday.
The school provides a private furnished flat for the teachers. We also provide health care service and visa sponsorship.
We offer good pay (up to 2000 Euro monthly) so you can certainly enjoy life. Spain is a beautiful country, with nice people, good and healthy food and nice climate. We offer a 12 months renewable contract.
If interested, please email us your resume/CV, cover letter and recent passport photo.
Register now & get certified to teach english abroad!
---
---
ENDBODY
Register for your TEFL/TESOL Course!
1

The registration process is free and does not commit you in any way.

2

Anyone fluent in English and aged 18+ is eligible for our courses.

3

No previous experience or qualifications are required.

4

Register today and receive a free e-guide covering the basics of TEFL/TESOL.

5

All online courses are entirely flexible and self-paced. Work at your own pace in your own time!
The personal information we collect on this page will be treated in accordance with our
privacy policy
.
By submitting this form you declare to have read and agreed to the
Terms & Conditions
.