Check out our Special
Offer for this
course!
Make a deposit payment to secure your place on a course before the end of the month and qualify for a free advanced level online course. You can choose from the 50-hour young learners (CTEYL) or business English (CTBE) certificate courses or the 250-hour online diploma course.
TESOL Certifications in Malaga | Spain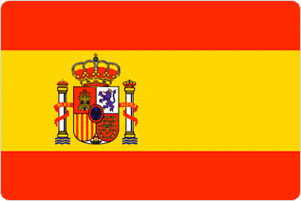 Our tesol course in southern spain is located in the capital of the costa del Sol region, Malaga, on the Mediterranean coast. The sun shines here for 300+ days a year, but it is a lot more than just sun, sea and sand! Malaga has a rich cultural heritage and was considered as European City of Culture for 2016.
Malaga is truly a remarkable place and there are numerous reasons to earn your TESOL certificate here. You can enjoy the array of art, culture, nature and festivals in an environment that seems to be permanently bathed in sunshine. To be able to take your TESOL course surrounded by the real Spanish culture and tradition is a fantastic opportunity, and the local people are warm, welcoming and eager to learn English from you.
Culture, architecture and art
Malaga really does have a wealth of culture to offer, this includes:
The Picasso Museum, which houses the largest collection of his
work
and also the birthplace of this hugely influential artist. A Roman amphitheatre which was built in the age of Augustus. The home of the ruler of the Muslim sultanate of Malaga, The Alcazaba fortress. The wonderful cathedral that dates back to the early 1500s The Historical District Malaga. Here architecture from different ages mix together as proof of the constant evolution of the city. Andalucia is the home of world famous Flamenco dance. Several festivals throughout the year celebrate this passionate, beautiful tradition. You will also regularly be able to see performances of the dance in local bars, as well as songs played on the Spanish guitar, as popularized by Andres Segovia.
The modern part of Malaga is the tourism centre of the Costa del Sol. Here you will find an array of sunny beaches, tapas bars, restaurants, clubs and everything else required to make a truly exciting experience.
Food lovers will be in paradise in Malaga, as there are literally hundreds of restaurants, tapas bars and beachside restaurants which will serve low cost, local Mediterranean cuisine, such as local seafood know as "fritura malaguena".
Malaga nature and beaches (playas)
Playa de la Malaguetta: This blue flag awarded beach is 1200 meters long with excellent facilities and lifeguards to ensure your safety. It is located only 10 minutes away from the centre, in Paseo Pablo Picasso, and can be reached by the local bus service. Playa Palo: Playa Palo has a lovely atmosphere and an array of restaurants and beach bars. The beach is quite busy and has a car park and life guards for your convenience and safety. It is located next to the El Candado marina, great for sailing, diving and swimming. Playa Huellin: This fairly busy beach town has a promenade named after the actor Antonio Banderas. It has excellent facilities including a number of beach bars, lifeguards and a reliable bus service. Playa Las Acacias: We recommend you arrive at this 1200m long, 20m wide beach early, as it is hugely popular! Its sheltered, sandy coves are separated by long rocky breakwaters and the sand is grey and fine. The lively promenade is great at night and extremely popular with young people. This lively beach is only 10 minutes away from the TESOL centre by foot. National Park of Malaga: The Montes de Malaga is fourteen kilometers north of Malaga. It has an area of 4,762 hectares and its altitude ranges between an impressive 910 and 1,031 meters above sea level. Pine trees, extremely common in the area, carpet the many number of small valleys which make up the park and it is a truly beautiful place to visit. The services provided by the park do justice to its beauty and there are numerous parking spaces, toilet facilities and picnic areas available. These ensure the protection of the natural environment and also help give you the best time possible. El Torcal Park Nature Reserve: This fascinating mountain range can be found 30km north of Malaga in Antequerra. Its strange limestone rock formations has created interest in the area and can be found near the village of Villanueve de la Concepcion, within the reserves 17 square km boundaries. The three routes available for walkers include the opportunity to se the Africa Coastline, and each walk allows views of some of the most beautiful and amazing limestone landscapes in Europe. Nerja Caves: These are some of the best to be found in all of
spain
. The have impressive vistas and their roots date back to pre-historic times.
Malaga Transport
The international airport n Malaga doubled in size in 2010, and brings in many tourists to the sunny Costa de Sol. It is ever expanding and more and more carriers are travelling to Malaga from all over Europe and from across the Atlantic. It is now one of Europe's largest international hubs and is easier and cheaper to get to. A ferry or fast-cat will allow you to travel across the Mediterranean to the African continent. You can travel to Melila, or head towards Algeciras through the popular surfing resort of Tarifa. You can then visit a whole new world with Tangiers or Ceuta your gateways.
Apply Now!