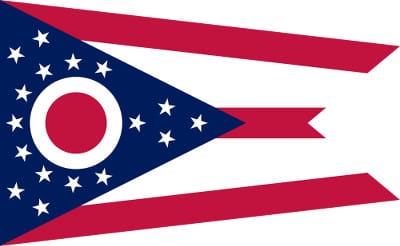 If you sign up for our TEFL/TESOL training course in Ohio, you will have the chance to spend four weeks in one of America's most interesting states. In fact, Ohio is the 7th most populous state in the US and has a long history that goes back over 20,000 years. You can still see some artifacts that are witness of this when visiting the Serpent Mound. This mound was constructed by early humans to follow the movement of the sun and solstices. On top of that, Ohio has a mild climate allowing a lot of different species and plants to thrive in the state. This is also due to Lake Erie in the north and the Ohio River in the south of the state. As you can see, Ohio is filled with exceptional wonders.
Every time you visit Ohio throughout a different time of the year, you will find that nature keeps changing here. This also means that there is always something new to see in the many parks all over the state. In fact, Ohio has 130 state nature preserves, 74 state parks, and the famous Cuyahoga Valley National Park. Every season brings new activities for visitors, such as zip lining, kayaking, hiking or mountain biking. In summer, northwestern Ohio is great for biking and hiking on flatter trails, which is especially suitable for beginner hikers. If you are looking for a bigger challenge, visit the Appalachian Foothills in southern Ohio. Water sports fans will also find that there is plenty to do on over 50 rivers, lakes and creeks throughout Ohio. You can catch unique fish here or explore the waters by boat, kayak or lazy raft. If you feel like getting off the grid, rent a cabin in the woods and unwind for a bit.
Ohio is also a great place for quality wines due to the favorable climate and rich soil. Family-owned wineries offer quality wine tasting experiences at their own vineyards, where you can try over 200 grape varieties. The most popular include Chardonnay, Riesling, Pinot Grigio and Cabernet Franc. While you will find luxurious spa resorts in the area, there also many bed & breakfast establishments and contemporary hotels. Visit in June and you can take part in Ohio Wine Month or come in August and you can enjoy concerts, BBQs and fun fairs at the Vintage Ohio Wine Festival.
You will also notice that Ohio is filled with historic artifacts and landmarks. Especially in the cities of Cincinnati, Cleveland and Columbus, you can find state-of-the-art galleries, exhibitions, and museums. On top of that, Ohio's urban metropolises offer exquisite culinary options with some of the best restaurants, bars and coffee shops in the region.
Many people also come to Ohio to enroll in a program at one of the many renowned schools in the state. Whether it is Ohio State, Ohio University or the University of Cincinnati, you will not only find Americans from all over the nation but also many students from abroad. Join our TEFL/TESOL course in Ohio and you will graduate with a valuable qualification allowing you to teach English as a foreign language around the globe.