STARTBODY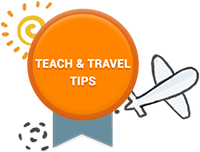 Following a fairly turbulent recent past, Vietnam has now stabilized and as a result the demand for English has exploded. Well-paid employment is quite easy to find in the major cities and qualified teachers shouldn't have any problems. Compared to the cost of living, salaries are high. Outside the two largest cities (Ho Chi Minh City and Hanoi) work is mainly on a voluntary basis and there are numerous organizations who can help arrange this.
Sample Jobs
1. Teach at The Beach, Vung Tau, Vietnam
ILA Vietnam currently teaches over 8,000 students and employs over 160 expatriates in a wide range of teaching, academic management and administrative positions. We currently have six canters, with three centers in Ho Chi Minh City and one each in Hanoi, Danang and Vung Tau. We place a strong emphasis on academic quality, and this is reflected in our approach to teacher recruitment, development, support and management.
Vung Tau is approximately 120 km southeast of HCMC, at the mouth of the Saigon River. There is some 20 km of coastline of soft-sand beaches in the immediate area. There is a range of amenities in this idyllic coastal town, including a cinema, English book store, a driving range, golf course, western style supermarket, walking tracks and bike trails.
We are seeking EFL professionals for the following positions:
Young Learners teachers, to teach a variety of general English levels to children aged 4 to 18 years old.
Adult English teachers, to teach General English, Exam Preparation (IELTS & TOEFL), and Corporate ELT programs.
All teaching positions require a minimum of a degree + TESOL (or equivalent).
ILA offers very competitive remuneration packages, which are based on qualifications and experience. Benefits include excellent career opportunities, strong support and professional development, world class facilities and teaching resources, $1000 USD completion bonus, opportunities to get involved in charitable project work and the option to transfer between our various training centers located throughout Vietnam.
What's more, we also offer the first five nights accommodation free of charge, work permits and entry/exit visas organised and paid for by the school, $600 annual health insurance allowance, paid at the beginning of contracts, paid non-teaching work available throughout the year, airport pickup by a member of staff, 30 days holiday, including national and school holidays, free "Survival Vietnamese" lessons, social activities throughout the year, including a Christmas Party, quarterly get-togethers and an annual trip away.
2. Teach in Hanoi, Ho Chi Minh City, Danang
As the first fully foreign-owned education and training organization in Vietnam, Apollo is a leader in Vietnam's rapidly expanding English language and business training market. It is also one of the best-known English schools in Vietnam. We are currently looking for full-time TESOL teachers to work in Hanoi, Ho Chi Minh City and Danang
We offer:
Commitment to professional development and high teaching standards
Competitive packages
Wide range of resources and modern facilities
Variety of course types- teachers are encouraged to teach a range of courses.
Opportunities for development and promotion
Academic and personal support from a dedicated team
The chance to teach in and experience the real Vietnam in Danang, Haiphong and other provincial cities and towns.
The cost of living is such that you can enjoy a very comfortable lifestyle in Vietnam - most of our teachers eat out every night, and spend holidays traveling in Asia without working too hard to save.
Salary: 1160 USD - 1500 USD per month, depending on qualifications and experience (tax is payable on a sliding scale, most teachers pay around 10%)
Medical insurance allowance: 550 USD per year
Flight allowance: 500 USD per year (paid at the end of contract)
Bonus: End of year bonus is paid at $1 per hour taught during the year. Teachers are contracted to teach 240 hours/quarter, so bonus will usually be at least $850 (allowing for annual leave, national holidays and sick days). If teachers teach over their required hours they will be paid per hour plus increase their bonus. (NB Bonus is also taxable income)
20 [twenty] working days paid annual leave and an additional 8 [eight] paid days off for national holidays.
Register now & get certified to teach english abroad!
---
---
ENDBODY
Register for your TEFL/TESOL Course!
1

The registration process is free and does not commit you in any way.

2

Anyone fluent in English and aged 18+ is eligible for our courses.

3

No previous experience or qualifications are required.

4

Register today and receive a free e-guide covering the basics of TEFL/TESOL.

5

All online courses are entirely flexible and self-paced. Work at your own pace in your own time!
The personal information we collect on this page will be treated in accordance with our
privacy policy
.
By submitting this form you declare to have read and agreed to the
Terms & Conditions
.