STARTBODY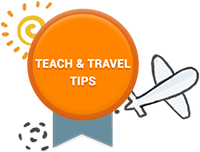 The demand in China for TESOL teachers is huge. There seems to be far more jobs than teachers and teachers are needed in all parts of the country, from Beijing to Hong Kong to Mongolia. Any qualified TESOL teacher should be able to pick and choose from a wide variety of opportunities throughout the country in both state and private sectors. Salaries (and costs) can vary tremendously between regions.
Sample Jobs
Job 1.
Teach in Changchun, China
Eagle Language Center (Sino-Australia Jilin Eagle College) in Changchun City is looking for native English speaking teachers for Young Students, Adults and Business Classes at all levels of English. Classes take place in government schools, company classrooms and our own school in Changchun. We have an American headmaster and will fit your experience and preferences for teaching to the classes we have available.
Changchun offers all of the modern conveniences of a city with a reasonable standard of living. All major cities in China can be reached from Changchun, so if one of your goals is to be able to see China while you teach, you can easily accomplish this from Changchun.
We have 6-month, 10-month or 12-month contract positions available. Teaching workload is 80 hours per month for which we pay a basic salary of 7300RMB plus a monthly bonus of 500RMB paid on completion of the contract. Additional benefits include a signing Bonus of 2,500 RMB to 5,000 RMB for teachers who can start immediately, round trip air tickets and a private apartment, together with an accommodation allowance of 500-800RMB per month. We also provide airport pickup in Changchun, basic accident insurance, Chinese language classes and two company sponsored trips to tourist destinations inside Jilin Province are conducted every year.
We will arrange your work permit, and invitation letter to apply for a working visa.
Job 2.
Guangzhou, China - English job offered
Our language school is located in a busy city near Guangzhou. It is 40 km away from downtown Guangzhou and 20 minutes to the international airport. The city is very well developed. There are several international supermarkets and western restaurants near our school. At this moment, we need one or two native teachers to teach both primary school and college students. We welcome anyone who is interested teaching all levels of students.
What we offer:
Six month or one year contract
Monthly basic salary of 4500-6000 RMB
Airfare reimbursement of 3000-6000 RMB
3 weeks paid vacation
Overtime pay
Chinese working permit and visa
Free furnished accommodation, an apartment includes bathroom, TV, DVD player, and kitchen with stove, and washing machine and living room. Teachers can choose live in campus or outside the campus.
We are looking for qualified native English speaking western teachers, (couple preferred) between 25 and 60 years old with at least two years teaching experience.
Job description:
Teaching hours: 20-22 hours per week
Working type: full-time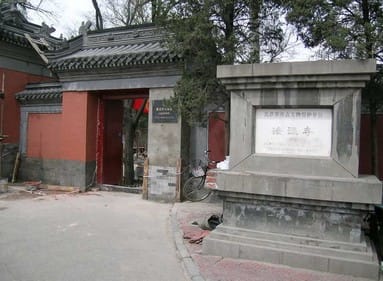 Please send the following documents when applying:
Cover letter
CV
One recent photo
Copy of the first page passport
Copies of TESOL certificate (or equivalent), and university diploma.
Register now & get certified to teach english abroad!
---
---
ENDBODY
Register for your TEFL/TESOL Course!
1

The registration process is free and does not commit you in any way.

2

Anyone fluent in English and aged 18+ is eligible for our courses.

3

No previous experience or qualifications are required.

4

Register today and receive a free e-guide covering the basics of TEFL/TESOL.

5

All online courses are entirely flexible and self-paced. Work at your own pace in your own time!
The personal information we collect on this page will be treated in accordance with our
privacy policy
.
By submitting this form you declare to have read and agreed to the
Terms & Conditions
.