Check out our Special
Offer for this
course!
Make a deposit payment to secure your place on a course before the end of the month and qualify for a free advanced level online course. You can choose from the 50-hour young learners (CTEYL) or business English (CTBE) certificate courses or the 250-hour online diploma course.
TESOL Certifications in Chongqing | China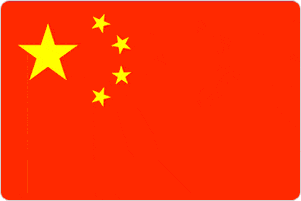 Our TESOL training course in Chongqing, China is a great choice for those seeking an authentic Chinese experience while earning an internationally recognised teaching qualification. The course is completed over a period of three weeks and offers an excellent solution for trainees who want an in-class course but are restricted by time constraints.
Situated on the banks of the Yangzi River, Chongqing is a thriving industrial and economic center in southwest China. Since being founded three thousand years ago, the city has served as the country's capital a number of times. The city has always been an important transport hub due to its location on the Yangzi River and is now a major manufacturing and industrial center.
The city is also a very popular destination for Chinese tourists and increasingly with foreign visitors too partly because of its role as the gateway to the Three Gorges area and partly because of its spicy cuisine using the Sichuan pepper famed throughout the country. The city's most famous dish is Chongqing hot pot and the city hosts an annual hot pot festival which brings many people to the city to enjoy and celebrate this spicy broth.
Chongqing's transport infrastructure connects the city to the rest of the country by air, rail and road and several international destinations can be reached via the international airport. The city's public transport services include bus, metro and a monorail making getting around on a day-to-day basis relatively easy.
If you want to experience authentic Chinese history and culture, then you can't go wrong by taking your TESOL course with ITTT in Chonqing, China.
Apply Now!