Check out our Special
Offer for this
course!
Make a deposit payment to secure your place on a course before the end of the month and qualify for a free advanced level online course. You can choose from the 50-hour young learners (CTEYL) or business English (CTBE) certificate courses or the 250-hour online diploma course.
TESOL Certifications in Zhuhai | China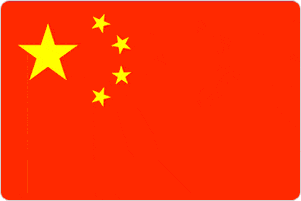 One of the widest range of job opportunities available will be yours after completing your tesol course in Zhuhai. china has thousand of jobs available, in both major cities and rural areas. The huge demand for English teachers in china, as well as being able to work internationally, makes taking your TESOL course in Zhuahi, China a very exciting prospect indeed. One of three locations for our TESOL course in China, Zhuhai is located close to the exciting cities of Macao and Hong Kong, and is itself a bustling city with numerous activities and exciting experiences waiting for you. Zhuhai is the ideal location to gain a thorough look at modern Chinese life. The well organized, fascinating city is home to a local population that is friendly and welcoming to visitors.
Every possible taste is catered for here, and you will never be short of things to do. There is a vast array of inexpensive restaurants serving up) famous Chinese cuisine, while there is also a plethora of modern discos and bars for you to spend your evenings in as well as other entertainment and leisure facilities. Zhuhai is well known for its excellent shopping facilities, which cater to both budgetary ends and can even boast water and amusement parks. In your free time from studying, you will be kept more than occupied.
Despite being a modern city, the links to the city's historical and traditional roots have not been forgotten. In the city itself and the surrounding areas, there are numerous places of interest. You will have the opportunity to visit an authentic Chinese tea factory and also be able to look around the home town of Sun Yat Sen, well known as the founding father of Republican China. If you want to further explore this great country you can take a train to the modern metropolis of Shanghai and the amazing Beijing, hope to the modern wonder of the world, The Great Wall of China, as well as the famous Forbidden City.
You are also nearby to Hong Kong, the financial centre of the region, which boasts numerous attractions. A short tax ride and border crossing away will bring you to Macao. This is known as the "las vegas of the East" and is home to a number of extravagant hotels and casinos, which help make up one of the most exciting nights anywhere in Asia.
Zhuahai is where the ancient meets the modern with a back drop of varied and attractive landscapes. Its many leisure and entertainment options combine with the huge job market for TESOL jobs all over China and Asia to a make Zhuhai an ideal location for you to start your career in the TESOL field, and enjoy the time spent making it happen.
Apply Now!