Check out our Special
Offer for this
course!
Make a deposit payment to secure your place on a course before the end of the month and qualify for a free advanced level online course. You can choose from the 50-hour young learners (CTEYL) or business English (CTBE) certificate courses or the 250-hour online diploma course.
TESOL Certifications in Beijing | China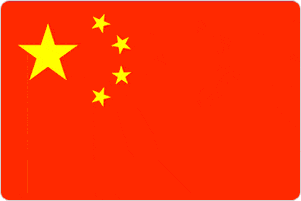 Our TESOL training centre in Beijing is located mere steps away from the famous Tiananmen Square, in the Chao Yang District. Not only is Beijing the administrative capital of the People's Republic of china, it is also the cultural capital and is known for its fascinating history and culture, range of food and hospitable people. Students of the tesol course in Beijing have the opportunity to experience this rapidly-developing city, while gaining the TESOL certificate required to begin their teaching careers.
Although Beijing has grown into a modern city, it has kept its cultural heritage and its relics and history remains. As well as the world famous landmarks, such as the Forbidden City, Summer palace and Great Wall of China, there are also small hutongs (narrow, ancient alleyways) all around the Qianmen area. Beijing really can boast some of the world's most cultural and historical sights, as well as a range of cuisine perhaps unmatched anywhere else in the world.
Beijing is a fast paced city and is a hub for fashion, trade and modern industry. The host of the 2008 Summer Olympics is also the Chinese centre for culture, international exchange and politics. Teaching English in Beijing provides a lifestyle high in quality and fun. Beijing provides everything you would need, at a low cost of living and also has one of Asia's best nightlife. History, entertainment, shopping, culinary delights and nightspots are all covered, as Beijing truly has something for everyone.
During your time in Beijing you will be able to share your experiences with people who will likely become life-long friends. You will be gain skills and experiences beneficial for a career in any field, such as public speaking, organizing and managing workloads, communication and being able to work with all ages and language levels. The low cost of living means you will also be able to live in relative luxury. If you like a challenge and want an adventure, then for a qualified teacher, Beijing is the city for you.
Chinese people have a strong desire to learn English and are approachable and kind to visitors. The younger generations in particular, are curious about foreigners and enjoy their company, as well as the opportunity to improve their speaking ability. Beijing is also one of the only cities in China that doesn't have a local dialect. The home of Mandarin is therefore the ideal place to study the language if wanted.
Apply Now!