Check out our Special
Offer for this
course!
Make a deposit payment to secure your place on a course before the end of the month and qualify for a free advanced level online course. You can choose from the 50-hour young learners (CTEYL) or business English (CTBE) certificate courses or the 250-hour online diploma course.
TESOL Certifications in Shanghai | China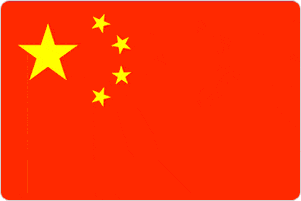 ITTT's tesol course in eastern China is located in the heart of the country's largest and most prosperous city. Shanghai is at the center of China's economic revolution and is a world financial center as well as the home to the busiest container port in the world. Long a center of international trade and shipping, Shanghai is a fascinating blend of East and West, old and new and its unique atmosphere is what draws people from around the world looking to explore the city's past, present and future.
Shanghai's diverse collection of buildings in a variety of architectural styles reflects its past as a center of international trade and finance. The number of districts given over to countries from around the world gives Shanghai an interesting and unique atmosphere. Many of these areas are well-preserved and attract visitors from around the globe. During the 1920's and 1930's Shanghai underwent a construction boom leaving it with the world's largest collection of Art Deco buildings.
China's economic rise of recent years has left its mark on the shape of Shanghai today and a large number of distinctive modern buildings have risen alongside the more traditional Chinese architectural styles and those of the 19th and early 20th centuries. Contemporary buildings such as the Oriental Pearl Tower and the Shanghai World Financial Center sit side-by-side with the European influenced style of areas such as the Bund and the traditional Chinese areas of the City God Temple and Yuyuan Garden.
Shanghai benefits from a wide ranging public transport network covering the major centers of the city. The city is also connected to Beijing by a high-speed rail service that takes just over four hours to travel between the two cities. Shanghai is also home to some of the best nightlife, shopping and dining experiences in Asia and has a number of other interesting attractions including the Shanghai Natural History Museum and the Shanghai Art Museum.
Accommodation for the course is within walking distance of some of the best nightclubs and restaurants in the city and the training center is only a short subway ride away. All the major tourist attractions can be reached within just seven subway stops from the accommodation. TESOL course attendees are also welcome to arrange their own accommodation and we are happy to assist if needed.
The course fees listed on the website include all course related lessons, materials, teaching practice, assessments, certificates, references, lifetime job placement guidance and more. There are no hidden costs or extra charges, the prices you see on the website are the prices you pay.
Getting Started
The TESOL course in Shanghai is open to all fluent English speakers aged 18 and over. After completing a brief application you will receive a prompt reply and once your application has been approved, we will send you further information regarding the course content and schedule as well as accommodation options, travel arrangements, payment methods and more. If you apply to take your TESOL course in Shanghai today, you could be a certified EFL teacher before you know it. Our lifetime job placement guidance and internationally recognized certificates mean that you don't have to stay in Shanghai to teach once you have completed the course, you are free to teach around the world.
Please note that due to recent regulation changes only native speakers of English can work legally as teachers in China, though there are no nationality restrictions for attending the course in Shanghai.
Apply Now!