By taking ITTT's TESOL course in Guatemala you are giving yourself the opportunity to earn a highly regarded TESOL certificate in a city set amidst an area of outstanding natural beauty. Once you have successfully completed the course, you will be in the perfect position to secure a job teaching EFL in Guatemala and elsewhere in Central and South America.
Guatemala is an exceptional country with a diverse environment and fascinating history. Impressive volcanoes loom above lush forests that lead down to the beaches of the Pacific coast and tropical rivers roll lazily through the jungle before emptying into the Caribbean Sea. There's always something to do, see and explore in Guatemala whether you are looking for adventure, interested in history or simply want to unwind. Taking our course before teaching in Guatemala is sure to be an adventure you will never forget.
TESOL Guatemala
The main centres for employment are the urban centre of Guatemala City, Quetzaltenango and La Antigua but it is possible, with a little patience, to find work in some of the less populated parts of the country. Whether you are looking to live and work in the big city, or on the sedate shores of Lake Atitlan, ITTT's TESOL course in Guatemala is the perfect place to start your teaching career in Central America.
ITTT's TESOL training centre in Guatemala is in the beautiful city of La Antigua. The city is dotted with many fine examples of Spanish colonial architecture and interesting Mayan ruins and the skyline is dominated by the magnificent conical Agua volcano. La Antigua is also home to many fascinating markets and boutiques where you can pick up locally produced handicrafts. There is a vibrant nightlife with a number of bars, cafés and restaurants catering to all tastes. After a hard day in the classroom you can enjoy some delicious local cuisine before hitting the clubs and bars for live music and salsa dancing.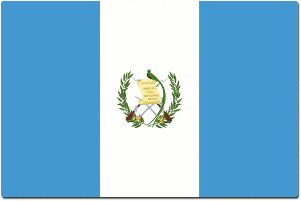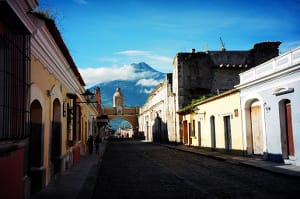 Located in the central highlands of Guatemala at 1,500 metres above sea level, La Antigua makes an ideal base for exploring further afield. Soak up the history of the region with a trip to the Mayan ruins in Tikal or take a trip down the Rio Dulce to the Caribbean coast. For the active adventurer there are many trekking tours including hiking active volcanoes as well as white-water rafting and zip lining. For a more relaxed experience take a tour of one of the many coffee plantations or spend a lazy day on the banks of Lake Atitlan.
ITTT provides excellent training for those wanting to earn their TEFL certificate in Guatemala. Once you have completed the course you will possess an internationally recognised TEFL certificate that will allow you to seek teaching jobs in Guatemala and the rest of the world. Our training centre is ideally located for you to make the most of the job opportunities available in Central and South America.