Ecuador has seen a number of empires come and go in its history from the Inca to the Spanish and this history makes it one of the most fascinating countries in South America to explore the cultural heritage of this region. The capital, Quito is a UNESCO World Cultural Heritage Site due to its large and well-preserved historic center with some of the best examples of colonial architecture in Latin America. It is also a country rich with flora and fauna, home to thousands of different species of plants, insects, birds and other animals. It is the only country in the world to implement the Rights of Nature in its constitution.
The Galápagos Islands are probably its most famous feature but there is much more to see. The city of Baños de Agua Santa is on the western foothills of the Andes and is surrounded by a number of exquisite waterfalls. Known as the "Gateway to the Amazon" it is a thriving center for adventure sports enthusiasts from all over the world who come here to take part in activities such as canyoning, bridge jumping, kayaking and much more.
TESOL Ecuador
English language students in Ecuador come in all ages but the majority will be those in university or business professionals. The main employment centers in Ecuador are the cities of Quito, Guayaquil and Cuenca where demand for teachers is strong but opportunities also exist elsewhere in the country. Ecuador is also a good springboard for starting your job search in the wider South American region and taking your TESOL course here is great preparation.
TESOL Courses in Ecuador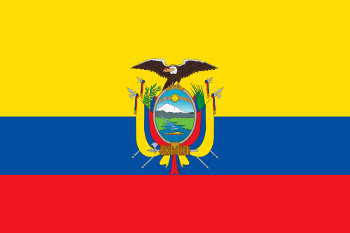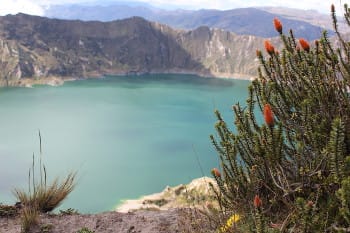 Our Ecuador TESOL course takes place in the city of Loja in the south of the country. Loja has a rich history in the arts and has a long tradition of music and culture. Throughout the city are public displays of art including statues, frescoes and colorful murals not to mention the numerous cultural and musical events taking place regularly. Loja is home to some fine examples of Spanish colonial architecture including the Church of San Sebastian, the Puerta de la Ciudad and the Cathedral. You can also find a number of things to do in the local parks such as boating and cycling.