Check out our Special
Offer for this
course!
Make a deposit payment to secure your place on a course before the end of the month and qualify for a free advanced level online course. You can choose from the 50-hour young learners (CTEYL) or business English (CTBE) certificate courses or the 250-hour online diploma course.
TESOL Certifications in Loja | Ecuador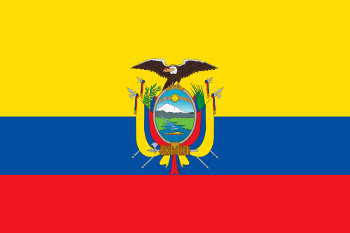 ITTT's TESOL training center in Ecuador is located in the beautiful city of Loja, the capital of Loja province in the south of the country. Loja is a city with a rich history in the arts and is known as the Music and Cultural capital of Ecuador. Loja city center is littered with fine examples of colonial architecture and you are sure to find some kind of musical or cultural event happening in the city squares. Cycle paths run along the Rio Zamora and Rio Malacatos rivers and there are a number of free gyms in the city parks. Nearby is the Podocarpus National Park which is a large cloud forest where you can take hiking and camping tours. The park is known as the "Botanical Garden of America" due to its diverse plant and animal life.
Loja has a population of around 180,000 and is one of the cleanest cities in Ecuador with the country's only recycling program. There are two major universities in the city the Universidad Técnica Particular de Loja and the Universidad Nacional de Loja both in the top ten universities in the country. Although the city is small are plenty of restaurants, bars, cafes and local shops. As the city is small, getting around by foot is easy but s but taxis and buses are available if you prefer.
Loja is a great city in which to experience the culture and language of South America while you enjoy studying for your TESOL certificate.
Apply Now!