Check out our Special
Offer for this
course!
Make a deposit payment to secure your place on a course before the end of the month and qualify for a free advanced level online course. You can choose from the 50-hour young learners (CTEYL) or business English (CTBE) certificate courses or the 250-hour online diploma course.
TESOL Certifications in Kathmandu | Nepal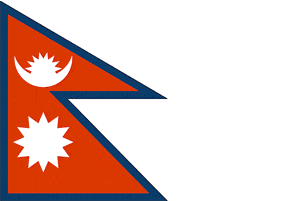 If you are looking for a truly unique location to take your tesol course, then Nepal, home of the world's largest mountain and land of the Buddha may be for you. Our TESOL course here is located in the nation's capital, Kathmandu, home to some half a million inhabitants and the largest and best know city in the country. Modern day Kathmandu is a cosmopolitan place where many ethnic groups live happily and peacefully, despite their diversities. It is also a hugely significant trade centre, historically important in the trade route with India. The natural and man-made wonders that Nepal can boast, combined with its undoubted charm has led to Kathmandu becoming a hugely popular place for tourists and a very in-demand location for taking a TESOL course.
The natural geography of Nepal is perhaps one of the most unique and impressive in the world. Its landscape, situated amongst the magnificent Himalayan Mountains, is breathtaking and some of the best walking trails in the world can be found here.
Kathmandu has a lot more to offer than the view of the Himalayas. It is also justifiably proud of its national parks, stunning ancient temples and pagodas. The local people are friendly and welcoming, which you will discover in the city's lively markets, clubs and bars. Memories that will last an entire lifetime are just waiting to be created here and don't be surprised if you join the many people who understand that one trip to Kathmandu is simply not enough!
At 885 meters, Mount Everest is the highest mountain in the world; in fact eight out of the ten highest mountains in the world stand proudly in Nepal. If you chose to take your TESOL course in Kathmandu, you will literally be on top of the world!
Kathmandu has a huge array of activities for you to spend your free time on, including:
Visiting some of the numerous temples of the Buddhist or Hindu faiths. White water rafting and kayaking in the rivers that flow through the parks and mountains, or for those who prefer to stay dry, climbing, trekking and mountain biking.
A short plane ride which will allow you a spectacular and different view of the Himalayas.
Visiting a traditional Nepalese Village. This will allow you to mix and communicate with the locals, have local cuisine, spend a night in a typical village home and also visit one the local village schools.
Patan has 600 stupas and 185 bahals (Buddhist monasteries). You can visit these and watch handicrafts being made in front of you. You can also visit other sites in Patan, such as Durbar Square, the zoo, the Patan Museum and Royal Palace.
Kathmandu itself has plenty to offer, including the famous old city with its numerous markets and handicrafts, Royal Palace and National Museum. There is also a livelier side to the city with an array of restaurants, bars and clubs. After all of this you might just be ready for a relaxing yoga or meditation class, or to study ancient Tibetan Buddhism.
Apply Now!