Check out our Special
Offer for this
course!
Make a deposit payment to secure your place on a course before the end of the month and qualify for a free advanced level online course. You can choose from the 50-hour young learners (CTEYL) or business English (CTBE) certificate courses or the 250-hour online diploma course.
TESOL Certifications in Natal | Brazil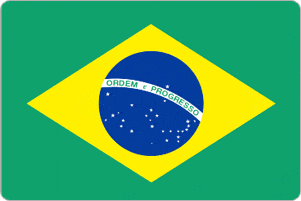 Our tesol course location brazil is in the wondrous city of Natal. Unsurprisingly for a city that enjoys around 360 days of sunshine and an average temperature of 28?C, Natal is known by many as the "City of Sun". Flying into Natal couldn't be easier, as direct flights from a number of European cities arrive here every day. Natal is one of the closest cities in South America to the North American and European continents.
Natal is quite simply a spectacular place to take your TESOL course. Thousands of tourists arrive here each year to take in the best air quality in Americas, bask in the balmy weather, gaze at the gorgeous dunes or enjoy the calm, crystal clear waters and coral reefs that can be found at one of the city's 20 amazing beaches. If the natural water isn't enough, you can even visit one of the local water parks that suit all ages and interests. All of these factors make it clear why Natal is one of the most visited places in the north-east of Brazil.
Due to the equatorial position of Natal, overhead sunlight is present all almost all day. You could therefore be forgiven for wanting to just laze away your spare time from the TESOL course on the sun-drenched sandy beaches. While this can never be a bad choice, it would be a shame to miss some of the other attractions available. Natal has enough about to make this a truly exciting experience, while it is also small enough to be able to marvel at every inch of this truly amazing location for our TESOL course.
The attraction and interest in Natal will only increase, and visitors and investments to the city have doubled in numbers since it was announced that Natal will play host to a number of matches at the upcoming 2014 World Cup.
The World Cup in Brazil will be a home-coming of sorts, as the beautiful game has many of its roots planted firmly in Brazilian culture. Football is huge all over the country and Natal is no different. From the very young to the elderly, football is played by all and you will have the opportunity to see a professional game here. While the city's three clubs don't make much of a mark on the national football landscape, you will still witness the displays of skill and passion that make football so loved here. ABC Futebol club, Americ Futbol Clube and Alecrim football club all share the city's Machado stadium.
It isn't just with football that Natal residents show their passion. Here they practice a very unique kind of dance and martial art specific to the north-east of Brazil, where it was developed. Capoeira was first brought over to the Americas by slaves arriving from Africa, who had trained themselves to fight in a way that their masters would not realize they were fighting. It is a remarkable mixture of sport, dance and martial art. Those watching the Capoeira may be forgiven for thinking they are simply watching an elaborate dance routine, however those in the dance know their movements are sharp, strong, and deliberate. What looks like a simple dance can actually be deadly.
There are numerous other attractions for you to visit while you are here. The star shaped Fort of Holy Kings was built in 1598 by Portuguese settlers, close to where the Potengi River meets the Atlantic Ocean. The fort still contains some of the old cannons.
Another spectacular landmark which shouldn't be missed is the 37 meters high Faro de Mae Luiza lighthouse. Climb the 151 stairs and spiral up to the top of the lighthouse to take in the incredible view of the Areira, Genibapu, Preta and Ponta Negra beaches.
The Natal tourism centre was once a former prison, here you will be able to see a handicrafts fair showing off local works of wood, fabric and glass which show of the region's history and evolution of popular culture. If you want to hear some local music you can visit the "Forro con Turisto", which has a show every Thursday.
With all this and more, you will never be short of something to do during your TESOL course in Natal, Brazil.
Apply Now!