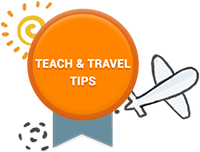 Brazil is the fifth-largest country in the world and there are good job prospects in all of the larger cities (as well as some smaller ones). Qualified teachers in Brazil can usually find work easily. Trying to arrange employment from outside Brazil can be considerably more 'hit or miss'. Salaries usually afford teachers a comfortable lifestyle.
Sample Jobs
1. Native English Teachers Required in Macae, Brazil.
Colegio ATIVO is a 400-student elementary school in Macaé, Brazil. Macaé, a town of about 150,000 people, sits on the Atlantic coast about 200 km northeast of Rio. Since its inception, ATIVO are expanding their Global School program which has already provided Macaé with its first true English fluency development program. When fully implemented ATIVO will offer a U.S. certified education at both elementary and high school levels.
ATIVO is hiring certified teachers with at least one year's experience teaching in a public or private school.
Positions available from pre-school through high school. Candidates must be creative, passionate self-starters, able to create, develop and implement lesson plans, student assessment and classroom management. We look for well-rounded, qualified individuals interested in multi-cultural experiences. We strive to encourage our staff to bring their unique contributions to our ever-widening spectrum of educational experiences.
Our international education and ESL programs provide an opportunity for comprehensive experience in an international school.
Requirements: TESOL qualification, or equivalent, Bachelor's Degree or higher and experience in classroom teaching.
Benefits: Salary, housing and utilities included. Health Insurance available. Airfare to and from Brazil (reimbursed upon completion of one year teaching).
2. Teacher Required in Mossoro, Brazil
Located in the northeast part of the country, Mossoro is a medium sized city. The closest beach is about 30 minutes from downtown, by car. There are about 250,000 inhabitants here. We are a small and very friendly school. We have had 5 other native English teachers in the past years.
What we offer you while you are here:
While you are here, you are going to live in one of the student's families. They will send you information and pictures of them and their house. They usually become very excited about the idea of having a foreign person at their homes. They will offer you room and board. You will only spend your own money with food if you, for any reason, don't eat at home. If you are interested, we can enroll you in a Portuguese course at the local University, without any charge.
You will work at most 25 hours a week. The school will pay you monthly an amount of U$ 250,00 (two hundred and fifty dollars), that is about R$650,00 (Six hundred fifty Reais). We know that this money is not enough for anyone to live in any other country in the world, but here most of the population make R$ 290,00 a month. The prices here are very low compared with any American or European countries.
Visa and plane Tickets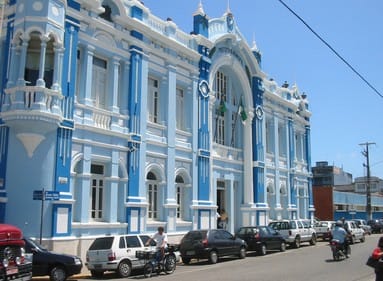 We don't sponsor visa or plane ticket expenses, however we do provide all the documentation you will need to get a Cultural Visa (which is the one you will need to have this kind of job).
Apply now & get certified to teach english abroad!
---
---
Apply for your TEFL/TESOL Course!
1

The application process is free and does not commit you in any way.

2

Anyone fluent in English and aged 18+ is eligible for our courses.

3

No previous experience or qualifications are required.

4

Apply today and receive a free e-guide covering the basics of TEFL/TESOL.
The personal information we collect on this page will be treated in accordance with our
privacy policy
.
By submitting this form you declare to have read and agreed to the
Terms & Conditions
.